Have questions? We're here.

Get inspired by the possibilities.
Change and customize this trip to make it yours.
New Guinea Circle - Total Solar Eclipse
Example 24 Day Cruise aboard Coral Discoverer
This 24-day extraordinary adventure on board the Coral Discoverer takes you to some of the most remote and hardly visited areas in Papua New Guinea and Indonesia, with the highlights being the rare chance to experience a total solar eclipse in northern Indonesia on 9 March 2016. Adventurers and nature lovers certainly enjoy getting close to some of the most incredible wilderness on the planet: observe the colorful Bird of Paradise, snorkel in the Raja Ampat region and see some of the world's most pristine and wildlife-rich coral reefs, discover traditional markets on Indonesia's Spice Islands, and visit villages that have only become exposed to the modern world recently. An amazing, genuine and moving experience!
Day-by-Day Summary

Day 1 : Embark in Alotau, Papua New Guinea
Day 2 : Dobu and Fergusson Islands
Day 3 : Trobriands and Kuiawa
Day 4 : Tufi Fjords
Day 5 : Buna's WWII History
Day 6 : Lababia - Wildlife Management Area
Day 7 : The Idyllic Islands of Tami and Tuam
Day 8 : Historic Madang
Day 9 : The Mighty Sepik River
Day 10 : Sepik River and Volcanic Manam Island
Day 11 : Wewak
Day 12 : Jayapura, West Papua, Indonesia
Day 13 : Padaido Islands
Day 14 : Mansinan Island
Day 15 : Groot Fam and Paradise Island
Day 16 : Solar Eclipse near Pulau Jiew
Day 17 : Wayag Island and Raja Ampat
Day 18 : Pulau Gam and Kaibui Bay
Day 19 : Hidden Bay
Day 20 : Misool Islands and Sunset Barbeque
Day 21 : Mesemta and Pelee
Day 22 : Banda and Spice Islands
Day 23 : Spice Islands
Day 24 : Crossing the Timor Sea
Day 25 : Disembark in Darwin
Highlights
Visit some of the most remote areas in Papua New Guinea and Indonesia
Experience a total solar eclipse in Northern Indonesia
Commemorate the most important battles of WWII
Discover rich culture and amazing wildlife diversity
Places Visited
Alotau
Banda Islands
Buna
Darwin
Fergusson Island
Jayapura
Lababia
Madang
Manam
Misool
Raja Ampat
Sepik River
Spice Islands
Tami Island
Trobriand Islands
Tuam Island
Tufi Fjords
Wewak
Trip Snapshots

Main Deck, 17.5-18.5 sqm, with either junior king or twin bedding.

Main Deck, 18 sqm, with either junior king or twin bedding.

Select a Date
Promenade Deck B
Promenade Deck, 14-16 sqm, junior king bedding.

Select a Date
Promenade Deck A
Promenade Deck, 16-17.5 sqm, junior king bedding.

Bridge Deck, 17-18 sqm, junior king or twin bedding.
Notes

Solo Travelers:
A 50% single supplement is charged or select the "twin share" program. Book a cabin at the posted fare and the Coral Discoverer will attempt to match you with another solo traveler of the same gender. If not possible, enjoy the sole use of the cabin at the twin share price.

Important Fare Information:
Rates are posted based off of the current exchange rates from Australian or New Zealand Dollars. Please contact us for current exchange rates.



Please note:
This itinerary requires a deposit of $2,700 with final payment due 100 days prior to departure by bank transfer or check.

Optional charter flight:
An optional charter flight is available from Cairns (Australia) to Alotau for guests joining in Alotau on 23 February. The additional price is AU$700 per person and includes flight, taxes, on board catering, and transfer from airport to ship in Alotau.

Cruise fare includes:
- Accommodation charges on board
- Services of expedition staff including lectures, briefings, slide/film presentations, and other group activities
- Group transfers during the cruise, all meals, 24 hour tea/coffee station
- Landing fees

Cruise fare excludes:
- Pre and Post flights and transfers
- Personal items such as telephone, facsimile charges, laundry, bar charges, travel insurance
Included
24 Breakfasts, 23 Lunches, 24 Dinners
Excluded
Internal Flights

$

515

Optional charter flight from Cairns, Australia to Alotau
Flight cost is subject to change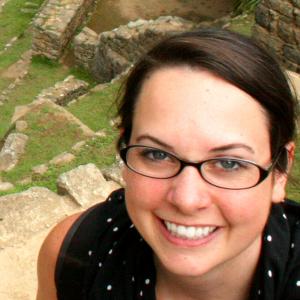 We Love to Talk Travel
Call
1.800.344.6118
or
Chat Now
Kate was great to work with in the planning stage. She was prompt, helpful, and efficient. Our tour guide, Edwin, was knowledgeable and passionate. We were very happy to have traveled with Adventure Life, it made the trip easy and a true pleasure. We could concentrate on enjoying the experience rather than the details of travel.
Lisa Bridge
Papua New Guinea Travel Guide
Favorite Papua New Guinea Trips