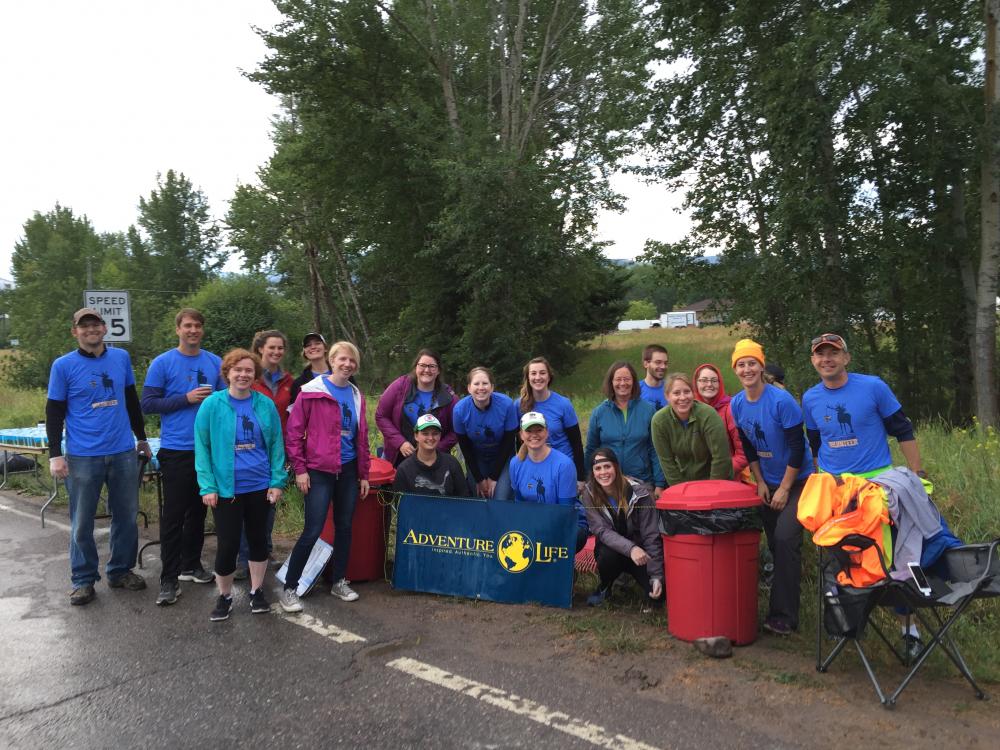 Have you ever thrown out a crazy idea to your co-workers? Something like "Hey, does anyone want to run an aid station for the Missoula Marathon?" Then, next thing you know you have 22 people showing up at 5:00AM on a Sunday to pass out over 5200 cups of hydration, and 600 energy gels? No? Well, you don't work at Adventure Life! The Missoula Marathon is consistently ranked as one of the best small-town marathons in the country, and in 2009 was recognized by Runner's World as the "Best in the World". This is truly a reflection of the Missoula community, and the thousands of volunteers that show up early and often on the second weekend of July every year. July in Missoula can be brutally hot, but this year's race was blessed with cool temps - a comfy 50-degrees at the start. Perfect weather for runners, but a little chilly for those of us getting splashed with water! Our station was the first on the half-marathon course, at the 2.5-mile mark, so folks were coming through fast and furious! Then after a short reprieve, the marathoners came trickling through, with so many familiar local faces, and jerseys from all over the country. We were the 8th aid station on the marathon course, at roughly the 15-mile mark. It was an inspirational morning for sure, as so many of my co-workers showed up before dawn to assist with the process, and so many inspiring runners came streaming by with smiles on their faces and determination oozing from every pore. Let's do it again next year!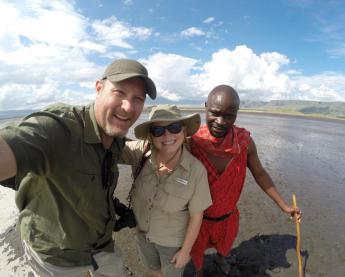 Tailored to You
Tell us your travel interests, dreams and desires, then let our experts tailor the perfect trip for you!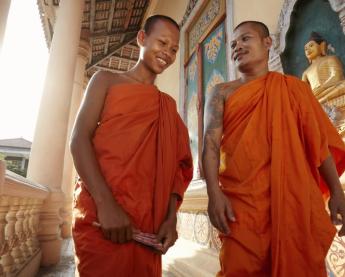 Peace of Mind
You can have confidence in our experts' dedication to traveler safety, comfort, & providing a seamless trip.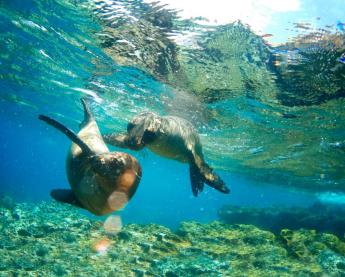 Responsible Travel
We are fully committed to low impact travel that not only preserves but gives back to the amazing places we visit.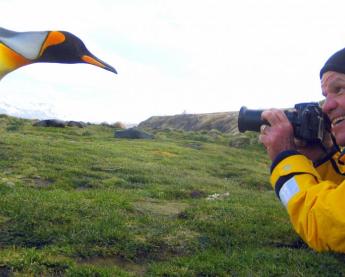 Insider Access
Our personal expertise & experience, local partners in our destinations, & access to over 150 small ships are all invaluable to designing your unique journey.