When I first started planning our trip to Morocco, naturally I began with accommodations. I LOVE a good four or five star boutique hotel and utilize TripAdvisor heavily when researching new destinations for Adventure Life. Sure, reviews tend to trend either super positive or super negative, but if you see a bunch of negative reviews, so you bet that something is amiss.
One of the first things I noticed about the hotel options in Morocco is a word that I had never come across when planning previous adventures. This word was "riad." I noticed that about half of every well-reviewed hotel in Morocco was not a "hotel" but a "riad". I honestly thought the only difference was that a riad had fewer rooms and more of a boutique feel than a larger hotel. That is about 50% correct. A riad is actually a guest house that is typically located within the walls of the medina (old-city).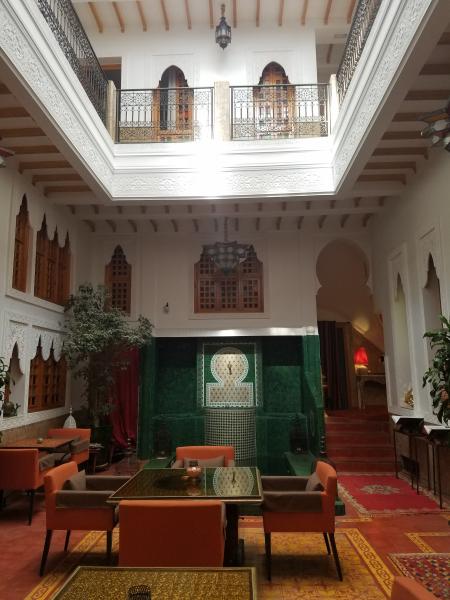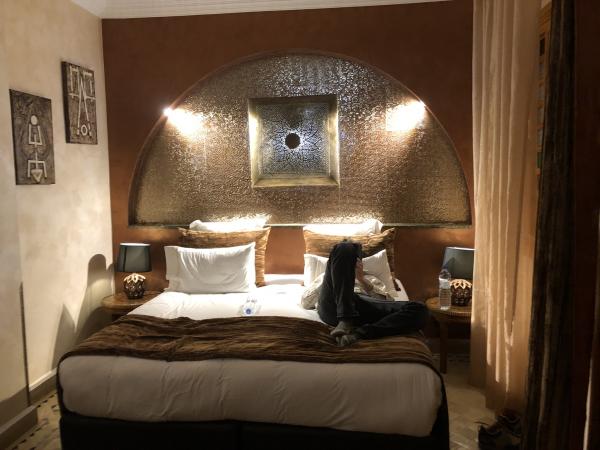 When staying at a well-run riad, you definitely feel like you are part of a family. After a few nights, you know all of the staff by first name. We came back to the same riad in Marrakech four separate times, as it was the base for several different trip segments. Because of the intimate atmosphere of the riads we stayed in, Morocco didn't seem so overwhelming. We knew that we had a peaceful, quiet place to retreat to when we had enough of the bustling medinas. Our hosts were always there with mint tea to refresh us and advice on everything from restaurant reservations, hammans and shopping. Without the staff at the riads, we would have felt like strangers in a strange country. Instead, we just felt like bumbling tourists in a vast, complicated maze of medina alleys. A shout out to Riad Andallaspa in Marrakesh and Riad Chabanate in Essaouira. If you go, check them out!