National Geographic Traveler's
annual
Stay List
is out. For 2011, they focused on a region of the world we know a thing or two about -- South America. Three of Adventure Life's favorites are recognized in the Stay List:
Ecuador's Sacha Lodge
;
Bolivia's Chalalan Lodge
; and
Patagonia's EcoCamp
.
Traveler's
approach to selecting great accommodations:
With the help of seasoned travelers, journalists, and local experts, Traveler discovers properties that exhibit strong local color, authenticity, a sustainability ethic, and community involvement. Further research narrows the list down to our very best picks—places you can count on for a great overnight (and cultural) experience.
Here are a few details on just why these accommodations made the list.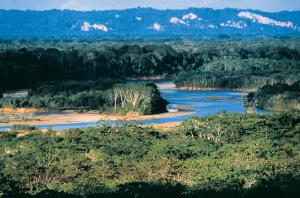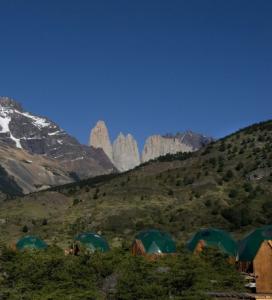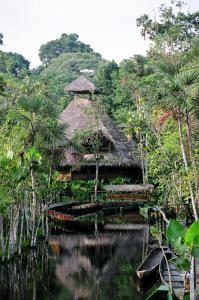 Chalalan Lodge
Located in heart of one of the most bio-diverse regions on the planet, time at the lodge is about exploring the local jungle with the people who know it best. Quechua guides lead visitors through the park – educating guests how rainforest plants and trees are used for medicine, tools, and food. Each hike has a different theme whether it's medicinal plants, hardwood trees, observing the wildlife or just experience primary forest. The indigenous guides are tri-lingual, speaking Quechua, Spanish and English. Chalalan is designed to introduce travelers to the park, and the culture that has called this wild place home for centuries.
EcoCamp
EcoCamp is designed to expose travelers to nature as in a camp tent but with the comfort and sophistication of a four star hotel. The structure is built to interfere as little as possible with the surrounding Torres del Paine environment, and to take full advantage of the site. EcoCamp gives sight to the park's granite pillars right from the dining room and from many dormitory domes. Here the environment is the star. Travelers come very far to be outdoors in the park, so indoor amenities are as little as possible to encourage as much time outdoors as possible exploring the trails of Torres del Paine. The maximum capacity will be 30 guests so the feeling of intimacy, the idea of being in a Nomadic convoy in a remote environment will be kept even if the EcoCamp is full.
Sacha Lodge
Sacha has long recognized how rich and rare its surrounding environment is – and has designed a number of structures to highlight the region. This includes its kapok tower; this 135-foot tower is situated on a hill and constructed around a giant kapok tree for stability. This tower allows guests another opportunity to climb into and above the rainforest canopy. And its recent 940-foot (275-meter) long canopy walkway – at approximately 94 feet (30 meters) above the ground – is exclusive to the lodge. While at Sacha, travelers paddle dugout canoes along blackwater creeks and lakes; swim with piranha; take night walks and canoe trips in search of caiman and other nocturnal creatures. This is the Amazon – and Sacha is designed educate and immerse travelers in the jungle during the day, and relax in comfort at night.
National Geographic Traveler
definitely has some nice things to say about
Chalalan
,
Sacha
, and
EcoCamp
(and we certainly share their sentiments) -- but how about a few recommendations directly from the source. Here's just a few things our travelers are saying about their time at these lodges.
What our travelers are saying about Chalalan:
"The Chalalan Lodge experience is just fantastic. Madidi Park is everyone's dream of a rainforest-lush, beautiful, and filled with wildlife. Everyone at the lodge was super. Ricoberto, our guide, was knowledgeable, friendly, and enthusiastic. The meals were delicious and the service was great. Every time I got back from a hike someone was waiting to greet me with a glass of cold lemonade. This was a fabulous tour!"
- Kathy R.
What our travelers are saying about EcoCamp:
"Our EcoCamp dome was beyond our wildest dreams – wood floors, a comfy king-sized bed, floor to ceiling windows, a spacious bathroom – all the comforts of home with none of the environmental impact. After settling in, we headed back to the main dome where we were to have all our meals. Our first night, a delicious steamed salmon for dinner awaited, wine…plus good conversation with new friends. We agreed right then and there that life just doesn't get much better."
- Jesson B.
What our travelers are saying about Sacha Lodge:
"I can't tell you how impressed we were with the facilities. I constantly found myself thinking about how much it must take to maintain the place which essentially sits on stilts above the water and mud. Our guides, David and Poncho were excellent. Their knowledge is extensive and I am still amazed at their ability to spot wildlife in the jungle. On the evening of our arrival, Sacha hosted its once weekly barbecue at the boathouse. The food was delicious! All of the mysterious and fascinating sounds of the jungle could be heard right out of the windows of our cabin. What an experience!"
- Charles A.