Many Antarctica cruises will take you near the southern most tip of the Atlantic Ocean and into the Weddell Sea. The sea touches Antarctica at Coats Land and the Antarctic Peninsula. A large portion of the sea is permanently covered by the Filchener-Ronne Ice Shelf. The ice covering the Weddell Sea used to extend over 10,000 square kilometers but it is swiftly disappearing. At its widest point the sea stretches about 2,000 km across and it is about 1.08 million square miles in all. The sea is named after James Weddell, a British sailor who sailed to the sea in 1823.

The famed ship, the "Endurance," tried to cross the Weddell Sea to lead an expedition across Antarctica. The ship was trapped off of Luitpold Coast and eventually crushed by an ice pack in January of 1915. The crew escaped to Elephant Island and was later rescued.

In 1956 a handful of science bases were set up on the south east coast of Antarctica along the Weddell Sea with the goal of studying the earth's environment. Extreme weather conditions and enormous ice packs prevented exploration of the area for centuries. In recent years temperatures have begun to rise around Antarctica allowing scientists to fully explore the area.

On your expedition cruise you will have the chance see the Weddell Seal, which lives on the Antarctic Peninsula and on the shores of the Weddell Sea. There are approximately 800,00 Weddell Seal and they live further south than any other mammal. The Weddell Seal only lives to 20 years on average where as most seals live to about 40. The seals' shorter life span is due to the fact that it lives under the Filchener-Ronne Ice Shelf during the winter and must scrape out breathing holes with its teeth during the entire winter. This causes the teeth to wear down rapidly and without their teeth the seals cannot eat food and eventually starves to death.
Want to Go?
destination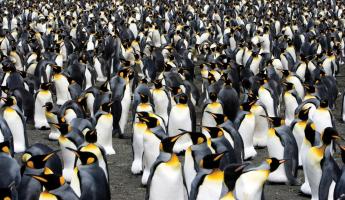 destination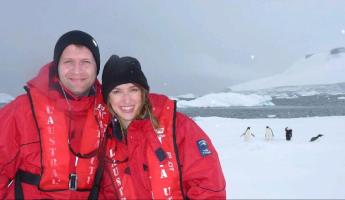 continent