Each season, Adventure Life has an annual contest that invites our past travelers to share their travel experiences and enter for a chance to win fantastic trips! Here are some past prizes.
10-day Galapagos Adventure for Two
onboard the Eric, Letty, Flamingo.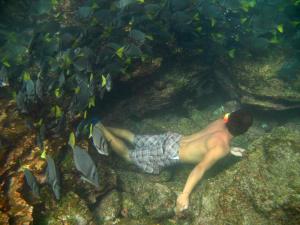 Historic, secluded and celebrated, the volcanic Galapagos offer travelers an unparalleled interaction with rare wildlife. Accommodating 20-guests, the Eric, Letty & Flamingo are signature yachts with identical characteristics and equal charm. Naturalists guides take you hiking in the highlands in search of the ancient tortoises that gave the islands their namesake. Snorkel with curious sea lions, and kayak past hundreds of iguanas sunning themselves on the rocky shoreline. Prize includes two nights in Quito before and after the cruise.
Click here to view
the winning Travel Video by Jennifer Wainman.
---
Patagonia Trip for two to EcoCamp's
luxury suite domes and a Mare Australis cruise!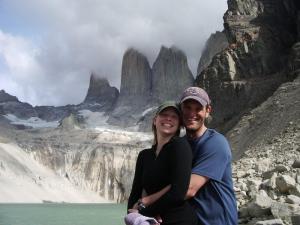 Retreat to EcoCamp's Suite Domes. Designed with the environment in mind, these exclusive luxury domes are an excellent example of successful ecotourism at work -- practicing sustainability without sacrificing comfort and sophistication. Then follow the path of famous explorers on the Via Australis. The ship was built specifically to cruise Patagonia along the spectacular waterways around the Strait of Magellan and Beagle Channel. Visit such celebrated sights as Cape Horn, Marinelli and Pia Glaciers, and the town of Puerto Williams before venturing to Magdalena Island.
Click here to read
the winning Online Trip Journal by Kristen Kidder.
---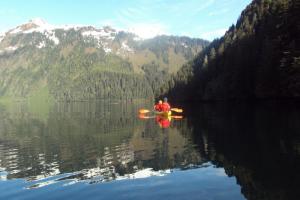 Alaska Voyage for Two
Adventure Life travelers, Les Moore and Sabine Westland's Antarctica journal won them a small-ship
Alaska voyage
for two into the famous Inside Passage.
Click here to read
the winning Online Antarctica Trip Journal by Les Moore.
---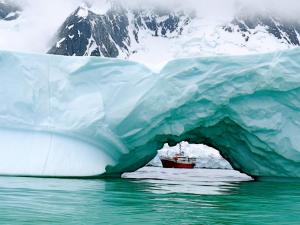 Antarctica Expedition Cruise
Wayne Ng's journal "Epiphanies in Ecuador and the Galapagos" won him a classic Antarctica adventure on board the ship,
Antarctic Dream.
Click here to read
the winning Online Trip Journal by Wayne Ng.