Have we noticed a theme yet?
After making the most of our first day in Ushuaia by touring the brewery, we crammed a tour of Tierra del Fuego National Park into the morning of our embarkation day - we were not wasting a moment!
We were picked up at our hotel to join a group of about 15 people for a tour of Tierra del Fuego National Park.  There were Portuguese folks on the tour, who again, were very excited about my name, and again, when I explained it was my husband's name, began speaking to Ben in Portuguese (...No...es mi hermano).
While about 10 of the others took the train into the park (I do not recommend doing that),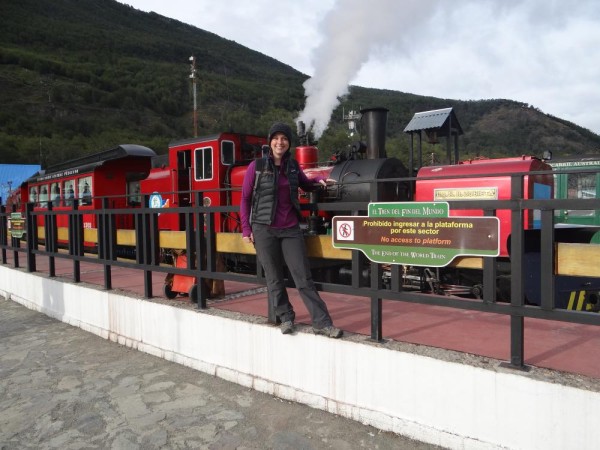 the rest of us had the chance to park and walk through the areas they would pass in the train.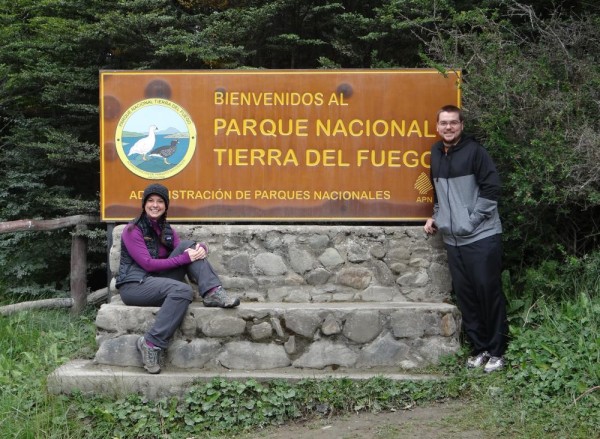 It was a cold, wet day and the damp chill was hard to shake, but the scenery was beautiful.
We strolled through the park while our guide told us about the history of the area.  We waited for the rest of the group to arrive by train and then set out exploring other areas of the park. 
We visited the "Post Office at the End of the World" and did some little hikes to beaver dams and lakes.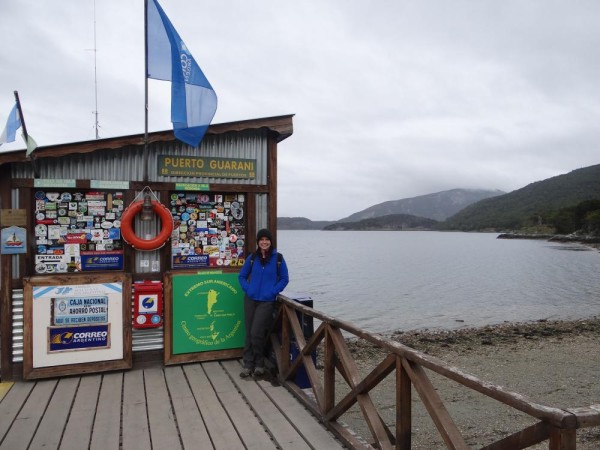 We stopped at one lake where you could see Chile on the other side - so close! 
At each stop, our guide told us more about the history, geography and culture of the area, so we ended up getting a really great story about Argentina in the end.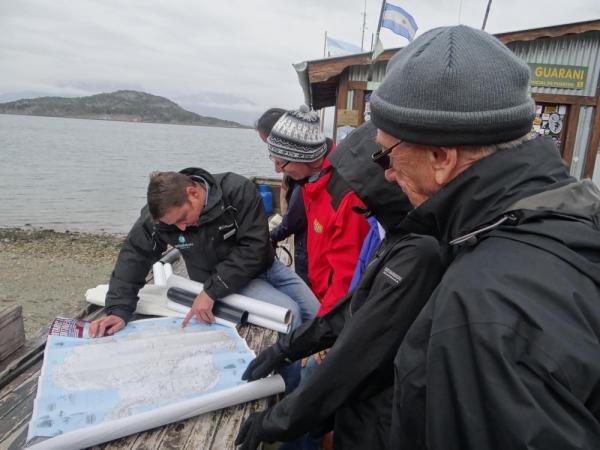 Our final stop was where the highway that runs all the way down Latin America ends.  It is "the End of the World".  Here, our guide pulled out a bottle of Leguine, a local liqueor, and we all took shots to toast our morning!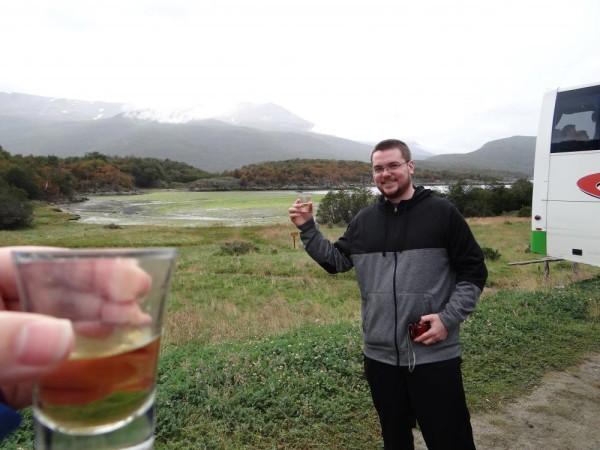 The scenery at "the End of the World" was beautiful and a perfect place to enjoy a nice local drink!

It was just enough to lull all of us into peaceful naps for the warm and cozy ride back to Ushuaia.