Phew, sitting in lovely Best Western Hotel room in Toronto. In front of air conditioning! Sooooooo hot in last plane, third for 30 hours. Gosh what an adventure and thankfully I took son Dave's advice and slept as much as I could. My book can wait.
once on the first United Airlines plane all good, space, movies ... Watched Disney's Cinderella (naturally) and a show about building treehouses (naturally).
good take off and landing. Then came the second United Airlines flight from Los Angelas to Chicago. Small. Cramped. No food. Terrible turbulence, scarey. Evidently large storm shell. Then the landing ... Well, we basically dropped onto the runway sideways. Everyone made noises. Scarey. Kissed the ground. Third flight was another United Airlines flight. Getting smaller. All in plane. Taxied out then sat on runway for one hour as storm was making all flights leave from one runway and we were like no. 30 waiting for clearance. Up and at em. Slept whole time. Landed. But , oh no, the extendable gate that links to plane was stuck 1 metre away. After one hour in no air conditioning everyone had to sit down and the plane went somewhere else to disembark. Consequently everyone's bags were in a different part of the airport.
What an adventure! I have walked kilometres, sat for hours, and having fun in a funny sort of way.

The icing for tonight is seeing photos of beautiful Grandson Finn. The next icing is that there is a message here for me from the American couple I met at Milton end of 2015 whilst rug making. They are taking me to Niagora Falls tomorrow! AWESOME! Shower and my queen size bed are calling. Nite nite.
Want to Go?
region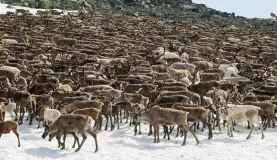 17 Day Cruise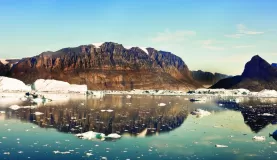 Into the Northwest Passage 2017