Jilly's Weavings contd.
Monday Sydney. Tuesday Los Angelas Chicago, Toronto, bed. Wednesday Niagora Falls, http://www.niagarafallstourism.com/about/city-of-niagara-falls/history/
Niagora On The Lake, check out tab on link above. Meet and greet with Adventure Life team and passenger. Thursday Greenland! Oh My Goodness! (As Annie says). Oh My Goodness!

a chance encounter with two lovely folk from Ontario at the end of 2014 in our mutual Rugmaker friend, Miriam Miller's home, Narrawilly, at Milton NSW made the connection between Katherine and Alan and myself. On arrival at the hotel last night there was several missed phone calls which I returned. Alan had taken today off and Katherine reorganised her life in order to be tour guides extraordinaires. At 8am they arrived and it was 5.30pm when dropped to tonight's hotel where the meet and greet happened for our 5 am departure to Greenland tomorrow! Tomorrow! I am going to be in Greenland! Amazing!

The drive was quite a distance and unfortunately a lot of fog hid the mornings vistas but then when it lifted, the sun came out, the temperature rose to 32 degrees and it was a perfect summer day to be oohing and ahhhhing and exclaiming AWESOME over and over and over at Niagora Falls. The beauty, the hugeness, the power! Last year when Natasha was here she skyped me whilst videoing the falls from her hotel room. That was great. Really great. Thanks Tash. To feel the spray and hear the noise. So great. Katherine and Alan then drove along the road that hugs the scenic rim, stopping often for photo opportunities. My heart jumped when I saw the cable car crossing the huge chasm and the whirlpool.

Things I have seen are lots of vineyards in full summer leaf, with Rose bushes planted at each end to help with essential bees, productive farms, farm stalls full of cherries, peaches, the magnificent and the using, the large and the tiny homes, properties, shops, ....especially enjoyed a long stopover with Katherine in a The Christmas Shop .... Of course. My entire family would happily live in that shop. Oh WOW http://www.justchristmas.ca/gallery.phttp

Strolling along the avenues of Niagora on the Lake was like being in a classic Fairy tale, then sitting out on the verandah of a classic restaurant dining on yummy healthy salad and enjoying a local lager, with great company, and a very friendly Mayor who tried to solicit more vote, even from Australia ... Memorable.
Delightful. Alan and Katherine shared the history, the future and the present. We talked crafts for hours and kept finding more in common, Thank you to special people. You are welcome at Robertson Roundhouse whenever.

Again, it is bedtime with that early start nearby. Going to be in down jacket over thermals from tomorrow on, beanie, gloves and quite a contrast from my last 3 week attire. I left my favourite beanie in my friends caravan but have a thermal one plus a balaclava Julie knitted, so I I'll be warm, I hope.

Look forward to bring able to continue my blog. Hope all of you are well and enjoying life. Seize the moment! Have FUN!
Jilly






.
Want to Go?
country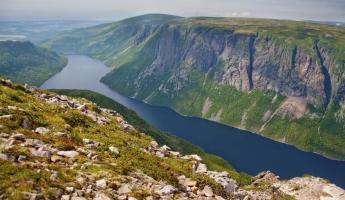 17 Day Cruise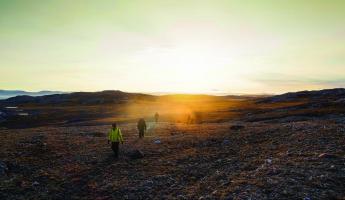 Out of the Northwest Passage
17 Day Cruise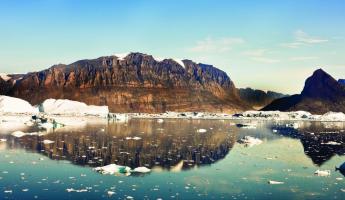 Into the Northwest Passage