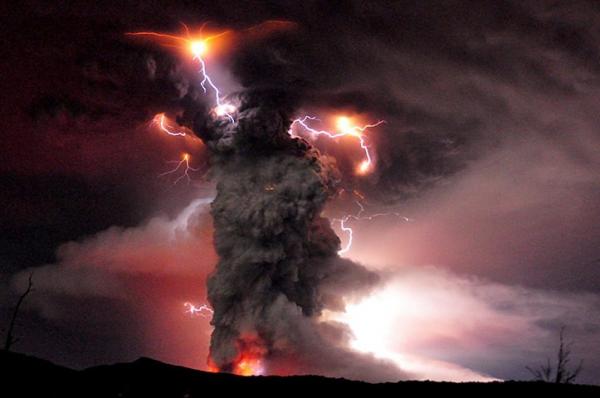 UPDATE June 9, 2011: Flights on LAN and Aerolineas Argentinas are experiences ongoing delays and cancellations. American Airlines just released the following statement:
Due to volcanic ash, all AA flights between the U.S. to Argentina and Uruguay on June 9th have been cancelled both northbound and southbound. AA plans to resume service on the evening of June 10 with flights departing from the U.S. to Argentina and Uruguay and with flights departing from Argentina. Additional service is being set up from Uruguay on June 10th since AA doesn't normally operate a flight on Friday night. The impacted flights have gone through American Airlines reaccommodation process.
More changes are, of course, in store as ash moves throughout the atmosphere and the eruption subsides. Ashes from the eruption of Chile's Puyehue Volcano over the weekend have put a hold on flights into Argentina's
Patagonia region
. The eruptions of the Puyehue-Cordon Caulle volcanic complex -- a ridge just west of the Chilean-Argentine border -- started on Saturday. Winds quickly took the massive ash cloud east, covering places like Argentina's popular Bariloche region, in dust. As a safety measure, airlines, LAN and Aerolineas Argentinas, have temporarily suspended flights from Buenos Aires to Patagonia. At this time, Chile's in-country flights have not been disrupted as strong westerly winds continue to push ash over Argentina. While cancellations are subject to change, current details are as follows:
Aerolineas Argentinas
Cancelled until June 12th: All flights between Buenos Aires and Bariloche, Chapelco and Esquel Cancelled until June 7th: All flights between Buenos Aires and Trelew, Neuquen, Viedma, Rio Gallegos, El Calafate, Ushuaia, Rio Grande and Comodoro Rivadavia
LAN Argentina
Cancelled until June 8th: All flights to Bariloche, Neuquen, Bahia, Blanca, Comodoro Rivadavia and Rio Gallegos. Chile has over 3,000 volcanoes; 500 of which are considered active -- 60 eruptions have occurred in the last 450 years. Puyehue Volcano last major eruption was in 1960. If you have any questions on how the eruption might affect your
Argentina
,
Chile
or
Patagonia travel
, please contact
Adventure Life
.