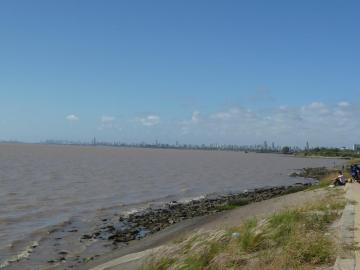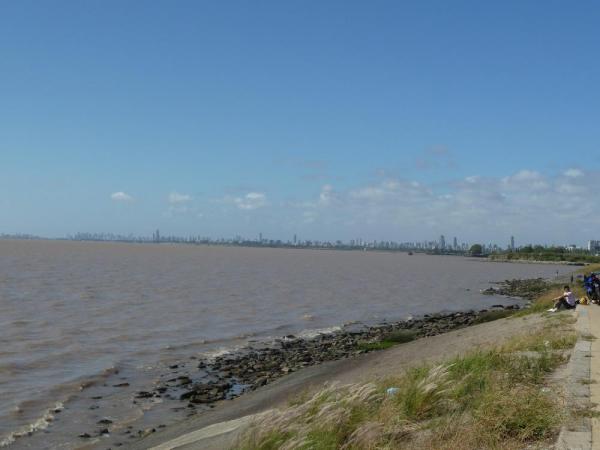 Today was great fun! We took a short ride to the Rio Azul, a small, crystal clear, calm river that feeds into the Fu. We boarded 1 or 2 person inflatable kayaks that were MUCH more comfortable than the hard shells (no need to squeeze your knees under and rotate your hips out). They were also easier to get out of quickly without a heavy skirt to pull off so they felt more secure.
Joe, the other lead paddler on our raft (who could easily double for Steve Martin by the way), was the first to fall out only 20 feet from the put in. We all joked that it was going to be a tough day for him!
I was next as I played pinball between the shallow rocks, bouncing from one to the next (thanks Joe for giving me that initial bump! :) and ultimately getting hung up on a large boulder where I slid out in slow motion. By this time, we were on the Fu itself, but it was not terribly deep or fast so I was able to stand up (big no no) and hold my raft as I waited for help.
The duckies were great and we all enjoyed the bouncy class II-III rapids of the upper Fu. Safety kayakers were always nearby if anyone fell out and we rode the Fu all the way down to the top of the Terminator V where we pulled out (before going through!!).
After returning to the camp, several of us decided to head out on mountain bikes. The staff is amazing and accommodating to just about anything we want to do. They loaded up the bikes and transported us up to a country trail that was a mix of dirt road and muddy mountain trail with lots of hills. My first bike kept slipping out of gear so Stan, our guide, offered me his bike.
Back in camp, we had a traditional Argentinian BBQ called parilla and some more great wine.