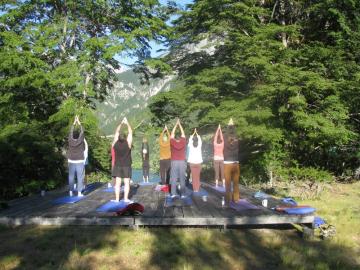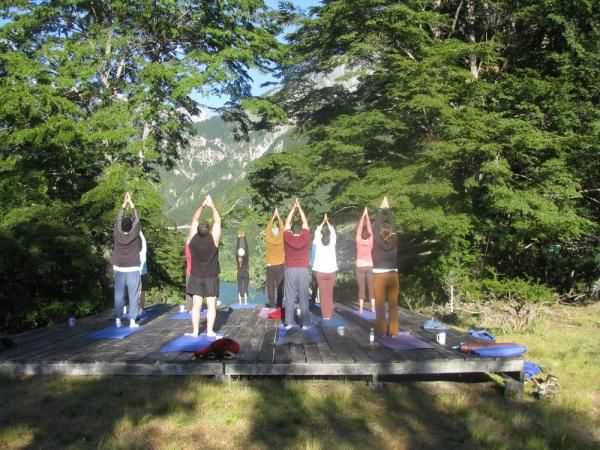 Today I head west. I generally like to head west. I board my flight in the Buenos Aires's domestic airport for a two hour flight to Bariloche-located in the Lake District of Argentina. I had heard that Bariloche is also very European: home to great skiing and even better chocolate. Unfortunately, I would only have the evening to explore.
As I stepped off the plane in the Bariloche airport, which rivals Missoula's for convenience, I immediately locked eyes with one of my Bio Bio guides. You can generally tell a river guide by their footwear and eye wear, and Alex fit the bill.
I met John, a financial consultant from New York City, who would also be on the trip with us, and he, myself and Alex piled into the van to head to our hotel.
The further into Bariloche we got, the more it reminded me of home. The Lakes District looks much like Glacier National Park on a bluebird day. Spectacular glacial lakes dump into more spectacular glacial lakes creating hundreds of miles of the backpacker's paradise. I was already falling in love with Patagonia.
After settling into my hotel room and meeting my roommate, Ellen, who shared the same birthday as me(only a slightly different year) I met the rest of my group. Immediately I knew that we were going to have an incredible week together.
Everyone in our group had a different story, but we all had one thing in common. We all had adventurous spirits that led us to paddle one of the most spectacular rivers in the world.
Alex took us to dinner at a traditional Argentine steakhouse, and as an "open-minded" vegetarian, I sampled my first piece of beef in over 2 years. Little did I know at this point that my "sampling" would be a theme throughout my trip. I can see why Argentinians take pride in their meat!
After dinner it was back to the hotel then off to bed to prepare for a travel day to our base camp in the Futa Valley. The cool mountain breeze lulled me to sleep.