Have questions? We're here.

Get inspired by the possibilities.
Change and customize this trip to make it yours.
Florida to Nassau
Example 7 Day Cruise aboard Liberty Clipper
Come and be part of this once-in-a-lifetime experience aboard the Liberty Clipper. Start your days getting up early to meet the sunrise with a nice hot cup of coffee up on deck. Observe the water color change to a turquoise blue as you get closer to the Bahamas, and perhaps enjoy a swim call or even catch a fish for your evening meal. Cross another thing from your bucketlist and become a true blue-water sailor by the time you arrive into Nassau.
Day-by-Day Summary

Day 1 : Jacksonville, Florida | Embark
Days 2-6 : At Sea
Day 7 : Nassau | Disembark
Highlights
Enjoy taking in the smell of the fresh ocean breeze up on deck
Discover the wonder of sailing a tall ship out of sight of land
Be amazed by picture-perfect sunsets you can only find in the open ocean
Fish & swim in pristine crystal-clear waters
Places Visited
Bahamas
Florida
Greater Antilles
Jacksonville
Nassau
Trip Snapshots
Day 1 Jacksonville, Florida | Embark
Start this unique adventure in Florida. Board between 9:00am and noon in Jacksonville, the 12th most populous city in the United States and the largest city by area. Although much of Jacksonville is urban, this sprawling northeastern Florida city also has nature and wildlife preserves and historic residential neighborhoods. Let the adventure begin!
Day 2-6 At Sea
5 Breakfasts, 5 Lunches, 5 Dinners
Start your days with a wonderful breakfast and feel a sense of excitement, wonder, and joy as the Clipper sails across the ocean and you head off on a new adventure. As the night comes closer experience a picture-perfect sunset you could only enjoy in the middle of the sea. In the meantime, if you want you can find a spot on deck to relax, or if you want you can look for a little adventure. Sail across the Gulf Stream, a powerful, warm, and swift Atlantic Ocean current that originates in the Gulf of Mexico and stretches to the tip of Florida. See the water color change to a turquoise blue, enjoy a swim call, or catch a fish for your evening meal as you have the chance to join the crew with sail handling and navigation.
Day 7 Nassau | Disembark
Arrive in Nassau by Saturday, December 10 (weather permitting). The adventure is over and it is time to head back home with tons of new amazing anecdotes to keep for a lifetime.

Select a Date
Standard Cabin
4 cabins located on the port and starboard sides of the midship area, with two single-size bunks, and close access to a shared bathroom.

Select a Date
Premium Cabin
3 cabins slightly larger than standard cabins with single sized upper bunk, wider lower bunk, and access to a shared bathroom.

Select a Date
Private Bath
5 cabins with single sized lower bunk, wider upper bunk, and private attached toilet and shower room.
Notes

All rates are per person based on double occupancy. A select number of premium cabins are available for an additional fee.

Singles can opt for willing to share at the same rate, or a single supplement of 50%.

Cruise fares do not include port taxes, an additional 5% of total cost.

Important Note: A valid passport is required.

Rate Includes
1 bunk space in a standard double-occupancy cabin
All meals for the duration of your trip* Excluding Sunday night dinner
Coffee, tea, and juice (unlimited)
Note: bottled water, soda, and alcoholic beverages are not included and may be purchased separately on board, or consider one of our Drink Passes
All linens – sheets, blankets, bath towels, beach towels, pillows
Use of all on-board water toys, such as snorkeling gear, kayaks, paddleboards, etc
Port fees (calculated as tax)
Rates Excludes
Travel expenses (Airfare, train tickets, taxi fare, etc) to/from the vessel boarding or disembarking locations
Hotel stays prior to or following cruise
Meals prior to or following cruise
Travel Insurance
Personal expenses such as souvenirs
Meals taken in place of those provided on board
Crew Gratuity – The crew works very hard throughout your trip, and gratuities are always greatly appreciated. At the end of your trip you will have the opportunity to add this on to your cruise - we accept both cash and credit card on board. 15% of total cruise cost is recommended.
Included
6 Breakfasts, 5 Lunches, 5 Dinners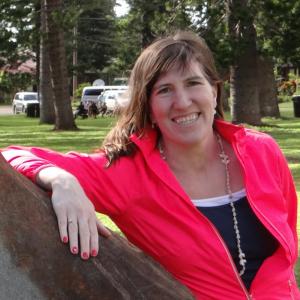 We Love to Talk Travel
Call
1.800.344.6118
or
Chat Now
Kate was great to work with in the planning stage. She was prompt, helpful, and efficient. Our tour guide, Edwin, was knowledgeable and passionate. We were very happy to have traveled with Adventure Life, it made the trip easy and a true pleasure. We could concentrate on enjoying the experience rather than the details of travel.
Lisa Bridge
Atlantic Coast Travel Guide