Have questions? We're here.

Get inspired by the possibilities.
Change and customize this trip to make it yours.
Sable Island
Example 9 Day Cruise aboard Sea Adventurer (AC)
Sable Island has all the makings of a myth: a forty one kilometers long sandbar, three hundred kilometres southeast of Halifax, known as the Graveyard of the Atlantic. Now a research and rescue station, the remote and otherworldly island was recently named a national park by the Government of Canada. A legend for centuries, Sable Island beckons the intrepid adventurer for a closer look at its many mysteries on a unique Canadian Arctic expedition cruise.
Day-by-Day Summary

Day 1 : St Johns, Newfoundland, Canada
Day 2 : At Sea
Days 3-7 : Sable Island
Day 8 : Saint Pierre
Day 9 : St John's
Places Visited
Newfoundland
Newfoundland & Labrador
Nova Scotia
Sable Island
Saint Pierre and Miquelon
St. John's
Trip Snapshots
Day 1 St Johns, Newfoundland, Canada
Meet in St. John's, Newfoundland's historic, vibrant capital. Picturesque and welcoming, it has been continuously fished since 1498, allowing it to boast the designation of North America's oldest European settlement. Join your expedition vessel, the Sea Adventurer here.
Day 2 At Sea
Your presentation series kicks into full swing. While out on deck keep your eyes peeled for marine mammals and seabirds.
Day 3-7 Sable Island
Visit the National Park, Research and Rescue station once known as the Graveyard of the North Atlantic.

Sable Island is the legendary location of many a shipwreck, home to a population of feral ponies and seals and seabirds abounding.

You have a chance to meet some of the island's handful of inhabitants and learn about this unique island first-hand. For many, this visit is a lifetime dream come true!
Day 8 Saint Pierre
Explore exotic St. Pierre, a last bastion of France's colonial territories in North America. A population of approximately 6,500 resides on the island of St. Pierre, all of various descents including French, Basque, Breton, and Normand.

St. Pierre's houses reflects its history: an eclectic collection of colors and style aligned on picturesque cobblestone streets and alleys.
Day 9 St John's
This morning disembark in St John's, the most easterly city in North America. Explore one of the continent's oldest cities or transfer to airport for your continued journey home.

Quad Lower Forward, 2 upper 2 lower berths, private facilities, porthole window, 150 sq. ft.
Triple Lower Deck, 1 upper 2 lower berths, private facilities, porthole window, 150 sq. ft.

Junior Double, two lower berths, shower, porthole window, 120 sq. ft

Double, two lower berths, shower, porthole window, 125 sq. ft.

Main Double, two lower berths, shower, porthole window, 155 sq. ft.

Deluxe Double, shower, midship, two lower berths, double window, 125 sq. ft.

Superior Double, two lower berths, shower, picture window, double window, 130 sq.ft.

Junior Suite, two lower berths, bath or shower, sitting area, triple window, 160 sq. ft.

Suite, two lower beds, bath with shower, two double windows, mini-refrigerator, sitting area, 215 sq. ft.

Owner's Suite, two lower berths, shower/ bathtub, two double windows, mini-refrigerator and microwave, 268 sq ft.
Notes

This Add-on is available only for our travelers extending or customizing their itinerary.

- Rates are quoted in U.S. dollars and represent costs per person, double occupancy. Request the Twin Share Program where you are matched with a cabin mate of the same gender. Even if a cabin mate is not found for you, no single supplement will be charged.
-Cabins are available for single occupancy at 1.6 times the double occupancy rate. The supplement for a suite is 2 times the shared rate.

What's Included:
- All entry & park fees
- Your complete itinerary
- Team of resource specialists
- Educational program and pre-departure materials
- All shipboard meals

What's Not Included
- Commercial flights
- Charter flights
- Mandatory medical / evacuation insurance
- Personal expenses
- Additional expenses in the event of delays or Itinerary changes
- Discretionary gratuities to ship's crew (approximately $10 - 14 per passenger per day)
- Visas, or inoculations, if required
- Physician's fees confirming you are fit to travel
- Possible fuel surcharges
- $250 Discovery Fund Fee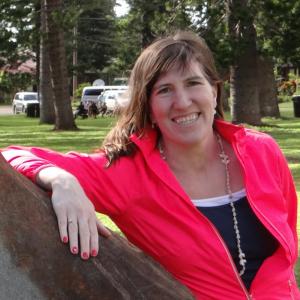 We Love to Talk Travel
Call
1.800.344.6118
or
Chat Now
This was our first trip to South America and we were a little nervous. But Adventure Life made things so easy! All our questions were answered before we left, and our guide, Vidal, was amazing! He gave us enough space to explore without rushing us along. He also knew where the best picture taking opportunities were, which was great.
Lindsay Gompf
Atlantic Coast Travel Guide