Our final full day on the mainland of Belize led us to the Rio Macal to start our full day of exploration. As we paddled up this relaxing river with Mario we were treated to a variety of aerial wildlife including some of my favorite winged creatures, bats, which were camped out on some cliff walls around the river.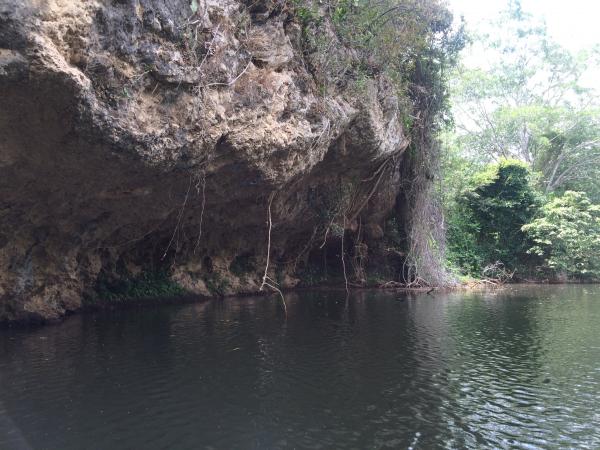 We paddled back down the river while sighting more colorful birds that Mario helped us spot. After disembarking from the river we stopped to get lunch at a local restaurant before heading to the Mayan ruins of Xunantunich. To get to the ruins we took a cable ferry across the river. As we walked to the ruins Mario gave us an introduction to the ruins and their history.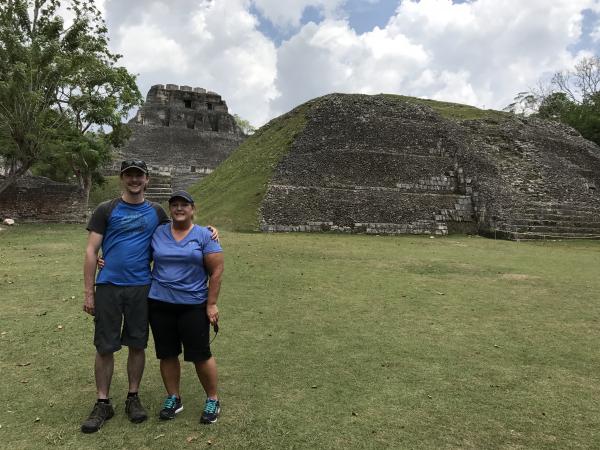 After standing at the foot of the ruins where the Mayans used to gather for markets and to hear the ruler speak,we begun our ascent to the top of the ruins. The 130 foot climb took us along the side and back of the ruins and through a small room where we exited to an astounding view. From the top of the ruins we could see for miles throughout Belize and the bordering nation of Guatemala.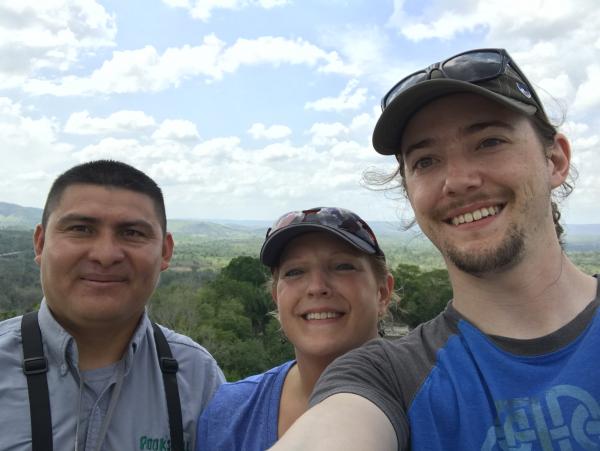 After our descent on the opposite side of the ruins we got to see some archaeology students helping to uncover some of the remaining ruins to be seen. We headed back for dinner and an early night of rest to prepare for our early morning bird watching.