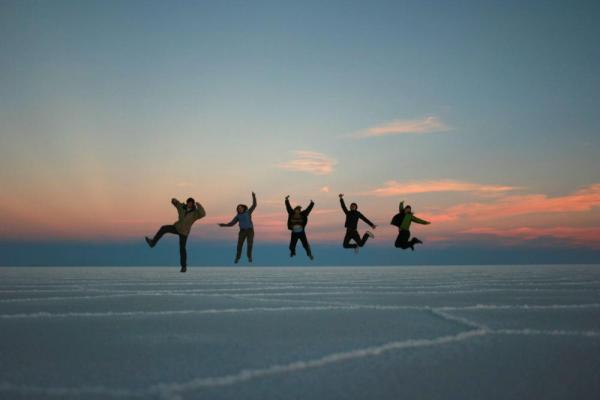 Adventures Life's
Bolivia Backroads trip
was selected by
Outside Magazine
as the go-to trip for exploring Bolivia's stunning and stark Salar de Uyuni. In her feature "
The Top 10 Desert Getaways
" writer Stephanie Pearson highlights fantastic deserts around the world that beckon a bit of adventure. She describes Bolivia's Salar de Uyuni:
The appeal of this place is the play of light on these wide-open spaces: Sitting at almost 12,000 feet above sea level on the Altiplano of southern Bolivia, the Salar de Uyuni is almost entirely devoid of wildlife and vegetation, save for three species of pink flamingos (who get their coloring from the pink algae and crustaceans they ingest), a rare hummingbird species, and an occasional Andean goose.
Our
Bolivia Backroads trip
spends a handful of days exploring the world's largest salt flat and also includes Sucre, Tarabuco Market, Hacienda Candelaria and La Paz.
Want to go?