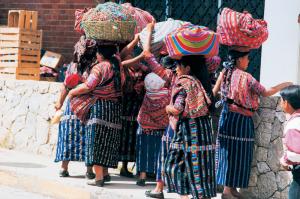 Last week, the New York Times did a feature on ways to save on your next trip, calling attention to
Latin America bargains
. A few of our favorite destinations where mentioned: Argentina, Belize, Nicaragua, and Panama. The article noted what we've known for years -- that many times travelers can find top of the line adventures at a fraction of the price that they would pay in the US or Europe. For those looking for a great trip at a great value, here are a handful of my favorites.
Cotopaxi Trekking Ecuador
7-days for $950
Hike in the shadows of the Cotopaxi Volcano and follow the ancient roads of the Incas during our 5 day/4 night trekking trip. Experience the hacienda culture of the Andean highlands and explore Inca sites during an active trekking circuit near the Cotopaxi National Park and in the Condor Biosphere. Includes two nights in Quito before and after the trek.
Bolivia's Jesuit Missions
5-days at $770
Thought to be "forgotten" for more than two centuries, the region of Bolivia's restored Jesuit Missions is a UNESCO-listed World Heritage site for its cultural accomplishments and history. Includes San Javier, Concepcion, San Ignacio, San Miguel, San Rafael, and Santa Ana.
Awesome Argentina
8-days for $1525
Travel through the southern reaches of Argentina, taking in the highlights of Patagonia. Includes Buenos Aires, Ushuaia, Beagle Channel, Gable Island, Tierra del Fuego, Parque Nacional Los Glaciares, El Calafate and hiking on Perito Moreno Glacier.
Guatemala Classico
6-days for $795
A great introduction to Guatemala, this trip visits the celebrated market of Chichicastenango and explores the inviting colonial city of Antigua. Spend the next couple nights along the beautiful shores of volcano-fringed Lake Atitlan.
For more
Latin America bargains
, take a look at our ongoing and special discounts available and upcoming trips.