Cristalino Lodge is a premier destination for nature lovers wishing to experience the best of the Amazon. The lodge is located on a 28,167 acre private reserve and offers unique outdoor experiences and adventures. Set in the middle of the jungle, Cristalino delights guests with its location and Amazon atmosphere.

Designed to embody harmonization with the Amazon forest, the lodge was built using eco-friendly rooms and bungalows to house its guests in a secluded atmosphere. Tastefully designed, the rooms are made of wood and ceramic tile floors.

A Standard Room provides travelers with simple regional decor and comfort. Each room features two or three beds, a private bathroom, and natural ventilation system. Each room accommodates up to three people.

Cristalino Lodge also features several Superior Rooms. These rooms feature two comfortable beds, a spacious bathroom, writing desk, private outside shower, ceiling fan, wide windows, natural ventilation system, and a small veranda with a hammock. The Superior Rooms are elegant, charming, and highlight the beauty of the Amazon with their tasteful decor.

A Bungalow provides rich experiences with the surrounding environment and are ideal for small groups. Each bungalow features two master beds and two additional sleeper sofas. Fully equipped with a ceiling fan, large screened windows and natural ventilation, these spacious bungalows are ideal for families.

Alternatively, guests may stay in a Special Bungalow, which is similar to the Bungalow, but also features an additional outside bathtub with hot and cold water in a private garden setting.

Regardless of if you are looking for relaxation or adventure, Cristalino Jungle Lodge is an oasis of comfort on your Amazon tour.

*Solar water heating
*Biological waste treatment
*Conference hall
*Restaurant with indoor and outdoor areas
*Bamboo Bar
*Reading room
*Wi-Fi internet in the reading room and bar
*Mini-store
*Open deck area
*Platform access to the lodge
*Radio contact along all trails
*Laundry service
*Floating deck on the Cristalino River
Inquire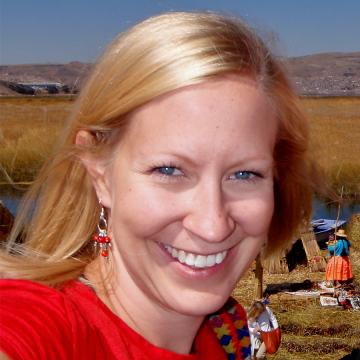 We Love to Talk Travel
Call
1.800.344.6118
or
Chat Now
This was my first experience with Adventure Life - and I couldn't have been more pleased with the trip. The guides and local staff in both Buenos Aires and Uruguay were terrific - extremely helpful and accommodating. I really enjoyed meeting the friendly staff in Buenos Aires in person (I left my bags with them for the afternoon).
Karen Snider
Activities at Cristalino Jungle Lodge
Observation Tower - Climb to the top of the two canopy towers to experience a bird's eye view of the many layers of the rainforest. The towers are excellent locations to spot macaws, toucans, cotingas, and monkeys.

Birdwatching - Take a guided tour into the jungle to view the various species of birds which live under the canopy. Ideal for birders, this excursion is a favorite among travelers.

Butterfly Excursion - Join a butterfly specialist to find and photograph butterflies of the region. As the butterflies are only active during the day, this tour takes place between the hours of 9am to 3 pm, May to November.

Hiking Trails - Hike the extensive trail system which surrounds Cristalino Lodge. The hikes take place on a variety of different habitats and trails, introducing travelers to the flora and fauna of the region.