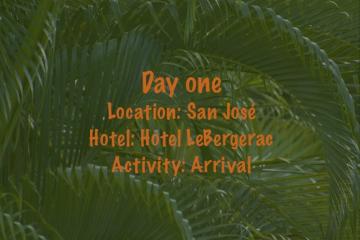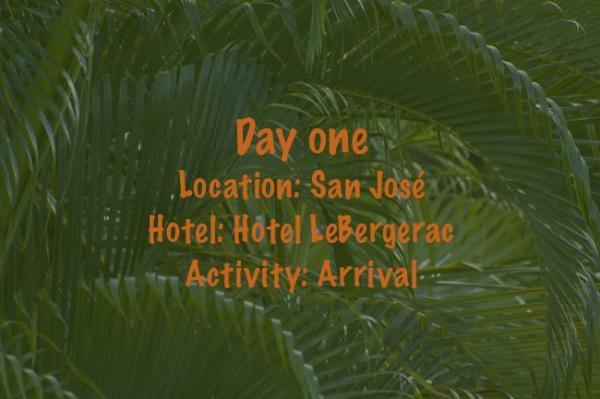 We arrived in San José in the late morning. Elegant, with beautiful gardens, Le Hotel Bergerac is a worthwhile walk away to downtown San José. Our first stop in San José was the Museo Nacional. It is a great place to learn about the history and culture of the Costa Rican people. There is a beautiful garden in the center court and while we were there an exhibit of textile art. Well worth the admission price and a great start to our Costa Rican journey.
Our next stop was the Parque Nacional. The beautiful Flame of the Jungle tree outlines the sky in brilliant orange flowers while people feed themselves and the birds too. Next we walked past the Plaza de la Democracia. This is where people gathered to rest, socialize and play boardgames.
Just beyond the Plaza de la Democracia is the Calle Nacional de la Artesania where one can buy handmade gifts and chat with merchants about their crafts. Do walk through, it's fun and so much to see!
Continuing our walk on the Jimenez Oreamuno pedestrian walkway we came to the pedestrian mall with shops and restaurants. We ate at El Patio with an open air table facing the pedestrian mall, making it possible for us to watch the people while we enjoyed the food. The Azteca soup I ordered was absolutely delicious.
It was starting to get dark, remember it gets dark early in Costa Rica, so we walked back to the hotel. In the evening we wrote emails to let our family know we arrived safely in Costa Rica. The Hotel Bergerac has free internet access. Later on we watched a little TV and slept with excitement to start another day in Costa Rica.