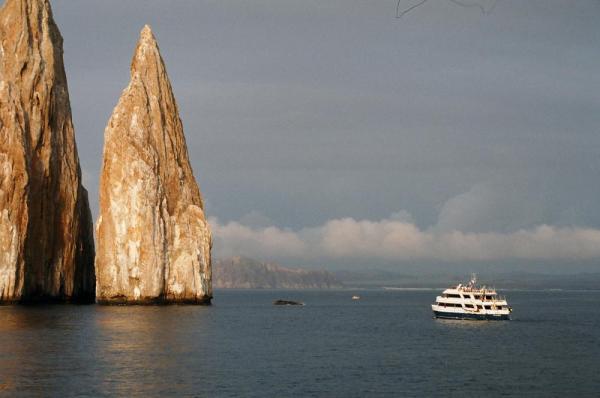 Unlike other volcanic island chains, such as Hawaii, the Galapagos have multiple volcanoes that are simultaneously active. As if these islands were not mysterious enough with so many unique wildlife species and plant life, they also happen to be volcanic!
There are recent findings about the islands' mantle plume. For those of us who are not scientists, a mantle plume is an upwelling of hot rock within the Earth's mantle. They are thought to be the cause of volcanic centers that are currently active. These active centers are also known as hotspots. This geothermic activity is believed to be the force which develops volcanic island chains like the Galapagos.
Scientists have long thought that the volcanic mantle plume that gave birth to the Galapagos Islands was located on Fernandina Island. However, new studies show that this mantle plume is actually southeast of Fernandina. Scientists are constantly discovering new things about Darwin's Enchanted Isles adding to their overall intrigue.
See how to explore the mysteries of the Galapagos
here
!