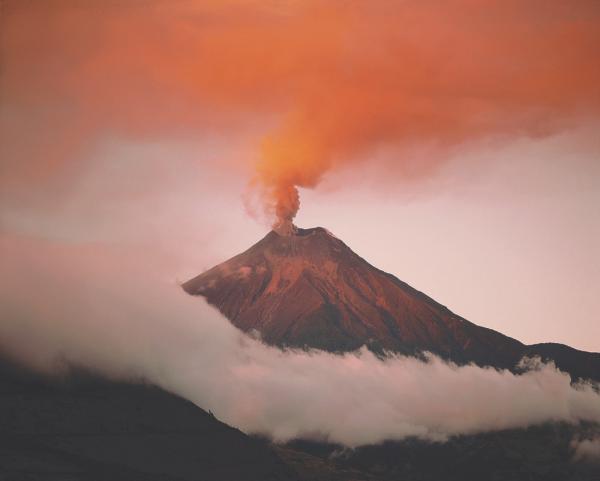 You may have seen our Tungurahua blog posting back in February. If not, you can check it out
here
to read the story or to refresh your memory.
Well, the volcano is causing excitement yet again! During the afternoon of April 4th, Tungurahua started showing signs of activity with some strong explosions and vapor emissions with ash content. The resulting column of ash is not affecting populated areas due to its altitude and western direction. The Geophysical Institute of Ecuador reports that the volcanic activity during the weekend was at a moderate to high level. The organization declared an orange alert for nearby towns.
The major cities of Quito and Guayaquil are located approximately 100 and 186 miles from Tungurahua. These cities are not feeling the effects of the volcano's activity due to these great distances. Local and international flights in Ecuador are operating normally, as well as Adventure Life itineraries and logistics within the country. Therefore, travel on our tours is not being influenced at this time. A visit to Ecuador might just a bit more exciting than usual...