For those who can afford a bit of extra time before or after their adventure, I would highly recommend spending a day or two in Quito, one of Ecuador's many UNESCO world Heritage sites. The capital city offers something for everyone. My travel partner, Molly, and I had no issue filling two days in Quito visiting the most popular sites, and eating more food than we could ever imagine! Just a few of these highlights included the following: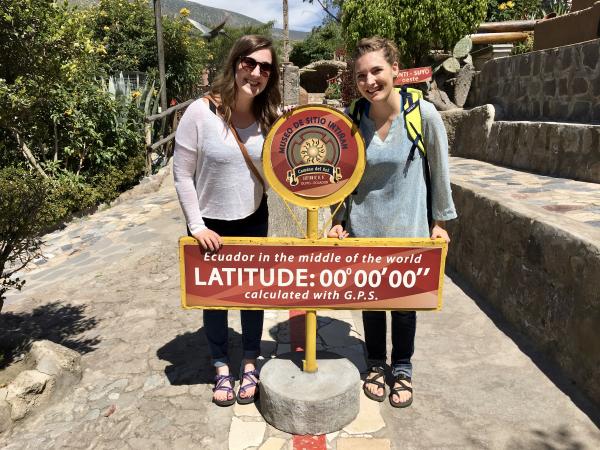 Mitad del Mundo:
Located approximately 45 minutes (depending on traffic) outside of Quito is the true equator. Mitad del Mundo, or the Middle of the World, is a must-visit. At the Intian Museum you'll be able to straddle the equator and perform various tests based on myths/facts. For instance, you weigh one kilo less while standing on the equator! Balancing is a heck of a lot harder as well due to centrifugal force. While these tests are a bit silly and certainly touristy, it's a fun and educational experience. In addition to being able to say you've stood on the equator, the Intian Museum is also a great way to learn more about Ecuadorian history. As an example, many people are not aware than Ecuador produces some of the best chocolate in the world, and has been for some time now. I'd highly recommend opting for the cacao class in which you can learn more about Ecuador's history in chocolate, it's fast growing reputation, and taste some of the Cacao plants produced from the region.  Be sure not to skip the unforgettable Chilean Empanadas after the museum visit!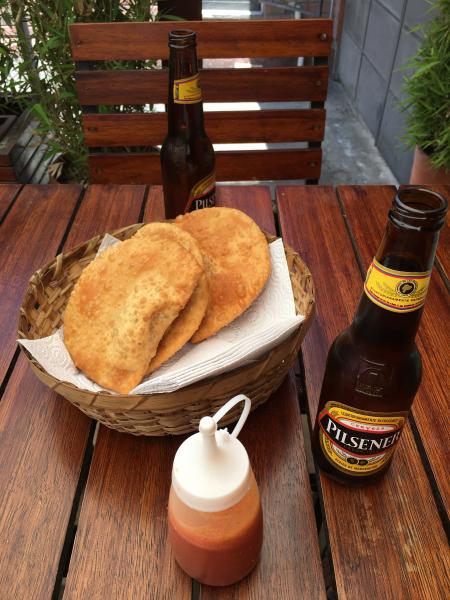 Teleferico
: For those who aren't afraid of heights, the aerial tram (or Teleferico) is a wonderful option! It's important to note that this tram will reach about 13,000 ft, so for those who are susceptible to altitude sickness, opt for another tour. Those who are willing to give it a try will be rewarded with a spectacular birds-eye view of Quito.
C
olonial Quito
: One of the most popular things to do in Quito is explore the Old Town. Here, you'll find ornate churches, large plazas, and a wonderful historical vibe. One plaza in particular that is worth visiting is Plaza Grande, or Independence Plaza. Just off this main plaza is Compañía de Jesus, a stunning Church plastered in gold flake. The inside of this church truly shines and the incredible detail is sure to blow you away. Old town is also home to stunning architecture, Government buildings, museums, and incredible food. I'd highly recommend venturing to Plaza Foch for dinner!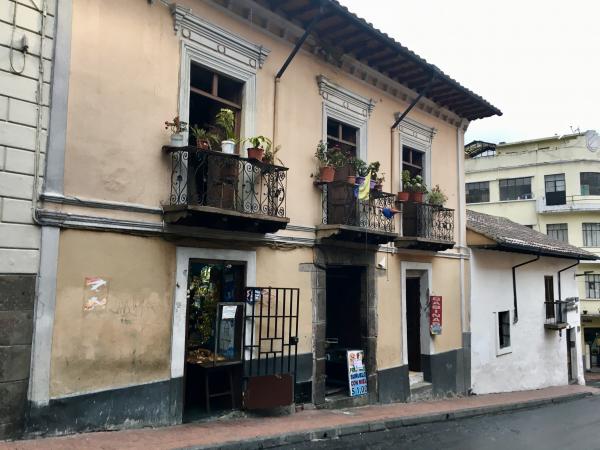 The Basilica:
This church is not only impressive for it's massive stain glass windows, but also offers the opportunity to climb high above the city. I'm usually a bit nervous around heights, but with a little encouragement from our guide, Giovanni, Molly and I ascended several flights of steep stairs to the top of the Condor Towers.  The 360 view of the city was absolutely worth it!