On our first full day in Ecuador my travel partner, Molly, and I (along with the help of our guide Giovanni) were off to visit the Otavalo Valley. I must admit that originally this area of Ecuador did not rank high on my list of things to see. Otavalo is primarily known for its textile market. While the Otavalo market operates everyday, it's famous for drawing large crowds on Saturdays.  Given this information, I was sure that this would be nothing more than a crowded area of tourists buying the same souvenirs you could find anywhere. I was wrong! The Otavalo Valley has so much more to offer than one textile market!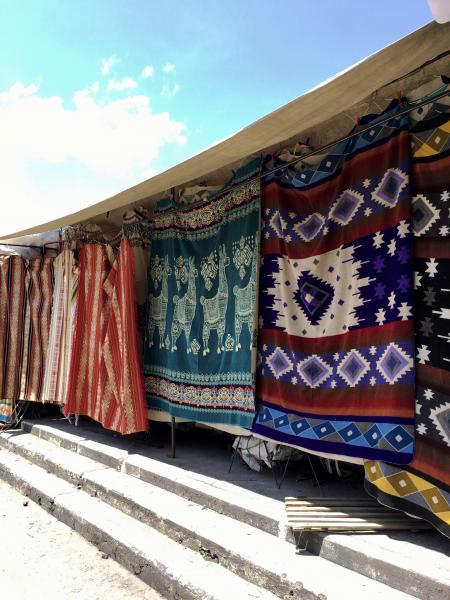 Driving through the lush, green valley, we were allowed multiple stops to take pictures of the scenery and explore. The rolling hills were a welcome sight after having witnessed only city life in Ecuador thus far.  
After working up an appetite taking pictures, we made a quick mid-morning stop in the town of Cayambe to try some local cuisine. I wasn't exactly sure what to expect when our guide informed us we'd taste "bizcochos" but the foodie in me was excited to try a local dish. After only a few minutes, the waitress brought out the warm bizcochos, dulce de lechce, and some string cheese. While admittedly a bit of an odd mix, the combination of the three went incredibly well together. The bizcochos are similar to a savory biscuit with a flaky, almost buttery consistency. Combined with the sweet dulche de leche you're in for a wonderful snack!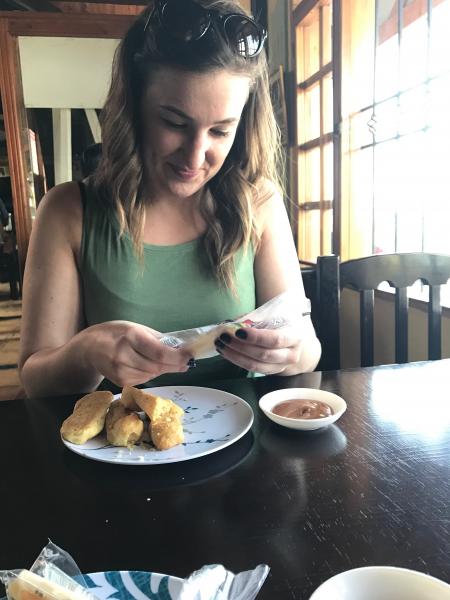 After snack time, it was off to explore a few popular sites in the Otavalo Valley. These included the following:  
Cotacachi:
The town of Cotacachi is most known for it's leather making. Here, you'll find beautiful handmade leather items such as boots, belts, and pursues, that make wonderful souvenirs. Wandering the streets admiring these items was wonderful!
Peguche Falls
: A leisurely 20-minute walk down the designated shaded path will bring you to Peguche Falls. The locals love this area for cooling off in the mist of the waterfall, lounging in the shade, and for the grassy picnic areas.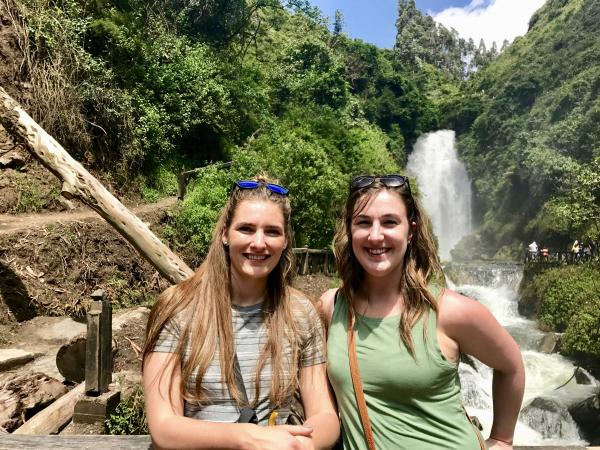 Cuicocha
:  Cuicocha Lake, also known as Guinea Pig Lake, was formed by a volcanic crater and offers beautiful views. The "guinea pig" shaped islands give the lake its name. For travelers that are more active, I'd recommend the approximately 2-hour hike around the rim of the lake. Alternatively, opt for the relaxing 45-minute boat ride across the lake.