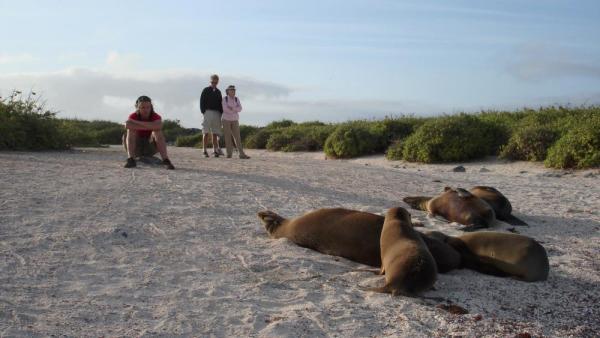 As of January 2016, Adventure Life travelers have raised
$133,995
for conservation efforts in the Galapagos Islands. Those are impressive numbers - you should be proud of yourself, I know I sure am! These monies where raised through our
Galapagos Traveler-Funding program
; a program we launched with
IGTOA
(International Galapagos Tour Operators Association) in 2006.
Here's where your dollars went in 2011:
CDF (
Charles Darwin Foundation
) received a total of $28,000. IGTOA members allocated $10,000 to the station for general operating support — to help it improve its physical and staffing infrastructure in order to meet the islands' present and future challenges. Another $18,000 was awarded towards its interpretive services program which enables young Ecuadorians and Galapagos residents to gain experience in tourism and public relations.
WildAid
, an organization whose mission is to end illegal wildlife trade by reducing demand through public awareness campaigns and providing comprehensive marine protection, received $25,000 in funds, which will go toward supporting a preventive quarantine initiative in the Galapagos Islands supply chain. The program will endeavor to design internationally accepted biosecurity protocols at the embarkation port in Guayaquil. The monies from the fund-raising program will specifically be used to help in procuring a biosecurity expert and help pay for biosecurity equipment costs.