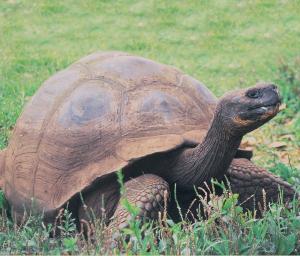 Just how impressive? How about
$133,995
worth of funds, as of January 2016, that are helping to preserve the delicate ecosystem of the Galapagos Islands?! Inspiring.
Adventure Life is an active member of the
International Galapagos Tour Operators Association
(IGTOA). IGTOA is a nonprofit association of travel companies, conservation organizations, and other groups that are dedicated to the lasting protection of the Galapagos. Adventure Life, IGTOA and fifteen other IGTOA members have come together to find an effective way to raise money for island conservation. In total, the
Galapagos Traveler-Funding program
has raised over a quarter of a million dollars since in launch in 2006. I am proud to say our travelers are leading the way, spear-heading the campaign and have raised significantly more than any other participating partner! Adventure Lifers -- You should be very proud of your generosity. I know we sure are!
Here are a few of the projects your donations have supported:
Science and Conservation at the Charles Darwin Foundation.
60% of donations went as unrestricted funds to the
Charles Darwin Foundation
(CDF) for their vital science and conservation work.
Protection of the Marine Reserve:
To support WildAid, working with the Galapagos National Park, to provide patrols for shark and sea lion protection.
Education:
To support the
Scalesia Foundation
for a pilot program in environmental education and teacher training workshops.
Introduced Species:
To support
WildAid
, working with the government on fumigation of boats on the wharf in Guayaquil.
Visitor Education:
To support the CDF for an education specialist at the Van Straelen visitor center.
Shark protection:
To support a floating platform in the northern part of the islands to monitor illegal shark fishing in this remote area.
Keep up the great work!