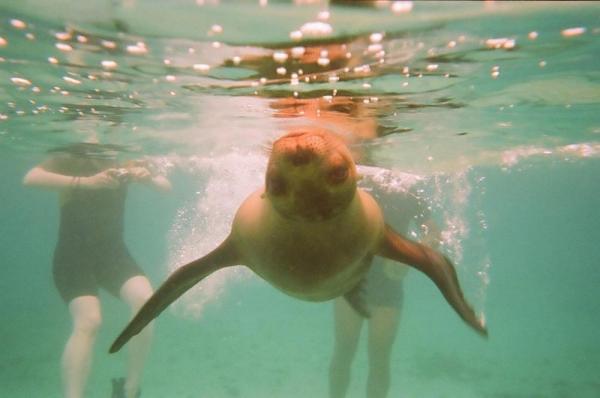 Adventure Life is attending the annual members meeting of the
International Galapagos Tour Operators Association
(IGTOA) this week. The theme this year is both ambitious and admirable: Defining and Achieving Sustainable Tourism in the Galapagos. Adventure Lifer, Erin Corriea, is attending and she'll be in fine company -- special guests and speakers include Swen Lorenz, Executive Director,
Charles Darwin Foundation
; Eliecer Cruz, Director,
World Wildlife Fund
; Oswaldo Rosero, Operations Director,
WildAid
; Alex Cornelissen, Operations Director,
Sea Shepherd Conservation Society
; and Anna Marie Loose, Program Director,
Ecology Project International
. We are excited for Erin's report when she returns. Stay tuned for updates...
Adventure Life is an active IGTOA member, and have been since early 2003. Our own company founder,
Brian Morgan
, served as IGTOA President for a number of years, and in Nov. 2006, together with IGTOA, we launched a
Galapagos traveler-funding program
; an innovative and effective way for the travel industry to help support Galapagos conservation via education and funding. We have long recognized that the travel industry and those who
visit the Galapagos
must meet the challenge of preserving this world heritage. We believe this program is a great start.
IGTOA's Mission (aka Why Adventure Life is an IGTOA Member)
Our mission is to preserve the Galapagos Islands as a unique and priceless world heritage that will provide enjoyment, education, adventure and inspiration to present and future generations of travelers.