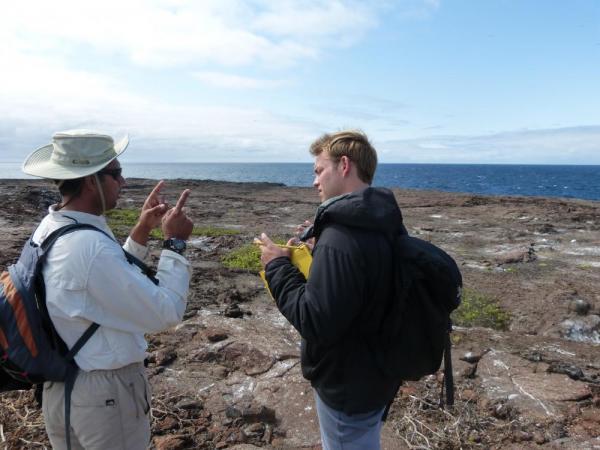 IGTOA (
International Galapagos Tour Operators Association
) held the first "
Five Star Guiding in Five Days
" course at Charles Darwin Research Station from November 18 to November 23.
Twenty-six guides and two representatives from the Galapagos National Park participated in the course designed to further develop and educate guides. Daily workshops focused on different aspects of guiding such as thematic interpretation, preparation for tours, creating field support, leadership skills, and even voice projection exercises. The event also focused on guides'
roles as ambassadors for conservation on these unique islands.
Why are the tour guides so vital to our
Galapagos tours
? The guide can determine not only the travel experience during the trip, but also what the traveler takes away from the journey.
"At the end of the day, a guide who sends visitors home provoked to deep thought potentially reaches thousands of like-minded others. When you think of this process in its entirety, you can't help but be moved by the sheer potential of Galapagos guides to make an enormous difference. Whatever protection of Galapagos will ultimately look like, guides will be a centerpiece of the picture."
- Professor Sam Ham, one of the leaders during the training week.
Adventure Life appreciates the level of professionalism, passion, and commitment our Galapagos guides uphold, and we send our congratulations for the success of this training! Here's to another fantastic year ahead!