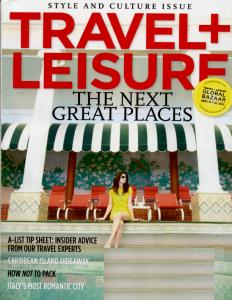 Adventure Life's Brian Morgan is recognized by
Travel + Leisure' A-List 2011
-- the annual list features the world's best agents and operators in the travel industry. We are thrilled to be listed as the go-to for advice on
Galapagos cruises
and
Peru travel
. Travel + Leisure "evaluated thousands of agents to come up with this highly selective list of the best in the businesses," says editors at T+L. "With a wealth of expertise, these power brokers are the most informed and connected in the travel industry."
Galapagos 2012
Now, more than ever, a good Galapagos trip planner is important. Galapagos travelers should be aware that earlier this year, the
Galapagos National Park
Service (GNPS) issued a notice to all Galapagos boat operators that they must start operating 15-day itineraries. Original announcements stated all boats would adhere to the new 15-day itineraries as early as Feb. 1, 2011 — later reports pushed the official effective date to Jan. 1, 2012 to allow more lead time for boats to make changes. With the changes already on the horizon, however, many Galapagos yachts are voluntarily moving forward with the changes and operating the new 15-day itinerary in 2011, as originally proposed. More itineraries obviously mean more options. Not only do travelers now need to decipher the myriad of ship options available (some excellent, some not-so-excellent), a good travel agent will help clients understand where the itineraries are going to take them, and which stops they should not miss. Gone are the simple choices of either the long or short-cruise options; each yacht making stops at essentially the same destinations. Now there are options that include Eastern, Western, Northwestern, Southern, Circumnavigation of the Islands … This is when travelers need to pick up the phone and talk to an expert. Or better yet, one of the
Galapagos' Top Travel Agents.