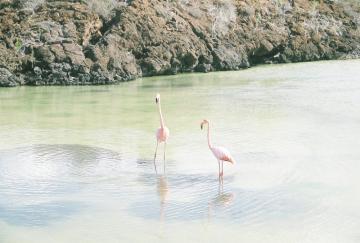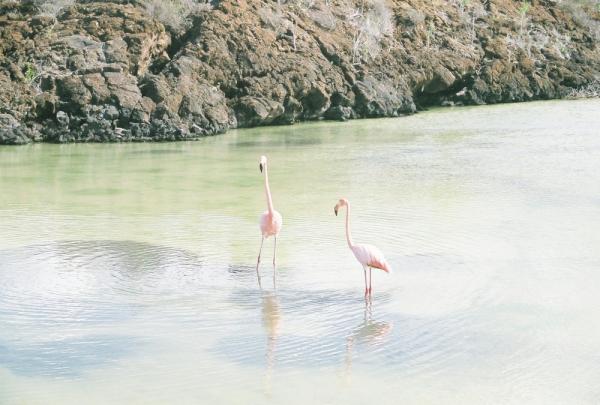 For the next eight days the Guantanamera would be my home as we sailed the Galapagos being followed by the Yoleta - the boat with the 12 young, single ladies onboard. As we set sail the air was sweet, the weather was warm, and the water was pristine with a visibility of down to 100 feet. Each day was a new adventure and a new island. Sailing to the islands was not bad and we only had one night that I considered rough. The days were hot (some days were very hot) and active (but not over done) and by the time the nightly meeting started I was exhausted.
Note: I even lost five pounds during this trip
Each island was unique and the islands we visited were: Las Bachas – Plaza – Santa Fe – Espanola – Floreana – Santa Cruz – Rabida – Bartolome – Genovesa – North Seymour – and back to Baltra. Each morning we would start with a walk on an island to view the plant/wildlife and to learn about the island, and then afterwards I would go scuba diving while the other non-divers would go snorkeling. In the afternoon we would take another walk at a different place and then go snorkeling. At night we would have a meeting to talk about the day's adventure and what was going to happen the next day. I was very impressed with how the locals, the government, and the environmental groups worked out a very good balance between the need for tourists and the need to preserve the pristine nature of the Galapagos and the results of this hard work was apparent in how little a human footprint was left behind on each island and how pristine the islands still are and that the animals have no fear of humans.
Four days into the trip we docked at Punta Aryo (main city in the Galapagos and the home of the Darwin research center) to drop off the Dutch couples and pick up a couple from Canada and America.