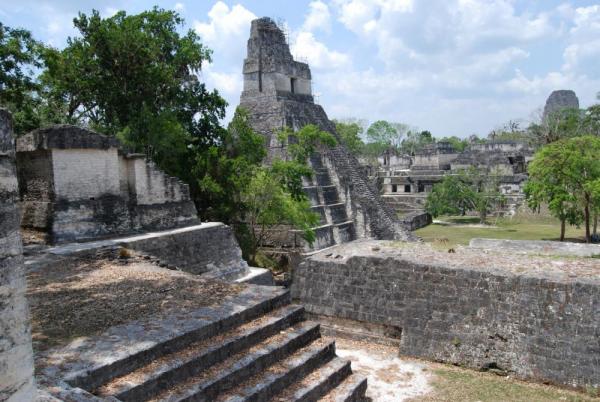 On Dec 21, 2012, the Maya calendar will complete its 5,125 year cycle, marking the calendar's finality and the beginning of a new era. This date, at this moment in time, is shrouded in mystery; the meaning and the significance that Dec. 21, 2012 held for the creators of the Maya calendar continues to cause debate among scholars. These two Central America tours invite you to be in the heart of the Maya culture on this historic date.
Celebrate the Maya - 12 Day Guatemala Tour
On December 21, 2012, camp out near the oldest complete Maya astronomical complex and watch the sun align with ancient temples. Explore and learn about the rich Maya heritage in Guatemala on a date that historians, anthropologists, spiritual leaders, skeptics and curious travelers have been speculating over for centuries. Trip also features Antigua, Lake Atitlan, Chichicastenango, Copan, Honduras, Rio Dulce, Yaxha, Uaxactun and Tikal.
Year of the Maya - 7 day Belize Tour
Journey back in time to some of their best preserved cities and sites. Visit Tikal, Caracol, Xunantunich and the Actun Tunichil Muknal with local Belizean guides on this culturally rich exploration. Learn about the history of the Maya, hike in the rainforest, and encounter the legacy of the Maya people.