Have questions? We're here.

Get inspired by the possibilities.
Change and customize this trip to make it yours.
Adriatic: Venice to Venice
Example 5 Day Cruise aboard Sea Cloud
Explore the undiscovered treasures of the Adriatic on this unique 5-day sailing cruise. On the Sea Cloud you can experience relaxation from the moment you step on board. Enjoy the Mediterranean sun on deck, try a completely different daily routine that makes you feel as you've been away for a millon years, and feel at home as the ship slowly sails past all of Venice's famous buildings. Enjoy wonderful panoramic views of magnificent St Mark's Square, the Campanile, the Bridge of Sighs, and Doge's Palace. Discover the enchanting and picturesque Croatian towns of Rab and Rovinj.
Day-by-Day Summary

Day 1 : Venice | Embark
Day 2 : Rab, Croatia
Day 3 : Rovinj, Croatia
Day 4 : Trieste, Italy
Day 5 : Venice | Disembark
Highlights
Enjoy the romantic, full-of-color route the ship takes as it leaves Venice
Discover Trieste and visit the famous white Miramare Castle
Explore the narrow lanes and distinctive bell towers of Rab's old town
Places Visited
Adriatic Sea
Rab
Rovinj
Trieste
Venice
Trip Snapshots
Day 1 Venice | Embark
Arrive at the floating city of Venice, which sits on millions of wooden piles and more than 400 bridges crossing 150 canals. No other city possesses such an abundance of stunningly beautiful churches, monasteries, palaces, and artistic treasures, and nowhere else has plaster that crumbles so elegantly. Venice is a unique work of art and, with its lagoon, is a UNESCO World Heritage Site. The gateway to the city is probably the most magical of any in the world. Slowly and majestically you glide past the proud palaces along the Grand Canal and the Basilica di Santa Maria della Salute, giving you a long look at the fairytale setting of St Mark's Square with Doge's Palace and Campanile. Board the Sea Cloud and attend dinner as the ship sets sail.
Day 2 Rab, Croatia
1 Breakfast, 1 Lunch, 1 Dinner
Your next stop is Rab. Explore Rab's port, located on the southwestern coast of this Croatian island in Kvarner Bay. Its stunning position on a headland running up to a point is decidedly scenic. In the 12th century, the picturesque old town was surrounded by a defensive wall and pieces of this still survive. This enchanting town has managed to preserve its medieval look with narrow lanes and distinctive bell towers and, as a result, has remained exceptionally youthful and lively.
Day 3 Rovinj, Croatia
1 Breakfast, 1 Lunch, 1 Dinner
Discover Rovinj, a magical spot that lies on the western coast of Istria. The old town was built on a hill and was part of the Republic of Venice for over 500 years. St Euphemia's Basilica sits above the terracotta roofs in solitary splendor and its tower has become the town's landmark. A stroll through the winding lanes transports you straight into the Mediterranean lifestyle and the region's culinary delights. Istrian wines seem to embody the sun's rich heat, the oak forests conceal precious white truffles, and the region's olive oil is among the finest in the world.
Day 4 Trieste, Italy
1 Breakfast, 1 Lunch, 1 Dinner
Discover Trieste's colorful history reflected in its cuisine: from "palatschinken" to souvlaki, prosciutto to baccalà mante-cato, the town has seen the culinary influences from Austria, Istria, and Greece. Trieste has long been considered a cultural melting pot; once a key port on the Slovenian border, it used to attract merchants from all over the world.
Day 5 Venice | Disembark
Arrive in Venice in the morning and disembark after breakfast. Transfer either into the city or to the airport for your continued independent journeys.

These approx. 9.5 m2/102 sq ft cabins with their upper and lower single beds (each 80 cm x 200 cm) once accommodated the ship's officers, and their original features exude a romantic charm. These cabins can be ventilated with fresh air both day and night as the cabin door leads directly to the Promenade Deck beneath the bridge.

These cabins are each approx. 10.5 m2/113 sq ft and located on the Promenade Deck. They are furnished similarly to Cat. 3 cabins.

Located on the Promenade Deck, each of these outside cabins also features panorama windows, a marble bathroom with a fitted shower and a substantially sized wardrobe. They are approx. 12.5 m2/135 sq ft in size with two single beds (each 80 cm x 200 cm).

Each of these cabins features a marble bathroom with a fitted shower, two single beds (each 80 cm x 200 cm) which can be placed together, a substantially sized wardrobe and additional built-in storage space. Their location on the Captain's and Lido Deck and their design, featuring two panorama windows, mean these approx. 13.5 m2/145 sq ft cabins feel extremely bright.

These two double-bed cabins are located on the Captain's and Lido Deck and feature unique corner panorama windows. Approx. 13 m2/140 sq ft in size, they offer a substantial wardrobe, a double bed with two mattresses (each 80 cm x 200 cm) and a spacious, elegant bathroom with a fitted shower.

Warm and bright tones dominate these approx. 18-20 m2/198-215 sq ft deluxe outside cabins fitted with a double bed (160 cm x 200 cm) The cabins feature a modern elegance, generous storage space and a walk-in closet and a marble bathroom.

Main Deck. Portholes, two single beds or king bed with two separate mattresses, one or two chairs, nightstand, decorative marble fireplace, walk-in closet, safe, A/C, private bath with shower or tub.

Main Deck. Portholes, large double bed, two armchairs, antique nightstands, table or antique secretary, decorative marble fireplace, desk, walk-in closet, safe, A/C, private bath with tub and portholes.
Notes

Rates are based on double occupancy. A limited number of cabins can be booked for individual use for an additional charge.

Please note: Shore excursions are NOT included in this cruise-only rate. Contact us for details.

Rates Include:
Beautifully appointed cabin in selected category
Welcoming bottle of champagne in your cabin
All meals (six per day) from early-bird breakfast to the exquisite 4-course dinner menu with choice of main course
5-course gala dinner during the cruise
Welcome and farewell cocktail with champagne
Selected wines and beers thoughtfully chosen to complement lunch and dinner
All soft drinks and juices throughout the cruise
All alcohol-free coffee and tea specialties
Bottled water on the excursions
Fresh fruit basket in your cabin, replenished daily
E-mails can be sent free of charge from the on-board laptop
English-speaking tour guide
Travel documents with detailed destination information
All port fees
Use of snorkeling and waterskiing equipment is free of charge
Rates Exclude:
Tips
Excess luggage (allowance is up to 40 kg per passenger)
Additional meals and beverages (so far as not expressly included)
Other personal expenses
Transfers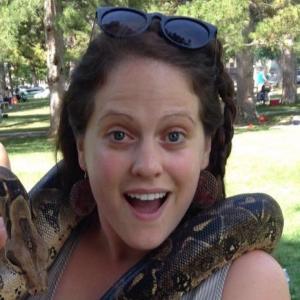 We Love to Talk Travel
Call
1.800.344.6118
or
Chat Now
Everything was amazing! The planning with Adventure Life went smoothly. The actual trip was fantastic! One of the best trips I have experienced. The cruise staff members were knowledgeable and attentive. I will be writing more about this on the blog!
Justin Chappelle
Mediterranean Travel Guide