Have questions? We're here.

Get inspired by the possibilities.
Build your ideal trip.
Mykonos, Gallipoli & Essence of the Black Sea
Example 15 Day Cruise aboard Emerald Azzurra
This 15-day exploration begins in the historic capital of Athens, with a stop in Mykonos to see the whitewashed windmills. Following that, tour Canakkale Province, which is known for its tranquil beaches, unique local cuisine, and historic battlegrounds. Also, take advantage of the famed abundance of natural, historical, and cultural attractions in Sochi, Russia. The best places to visit are Romania, Bulgaria, and Nessebar, with your adventure concluding in Istanbul, Turkey.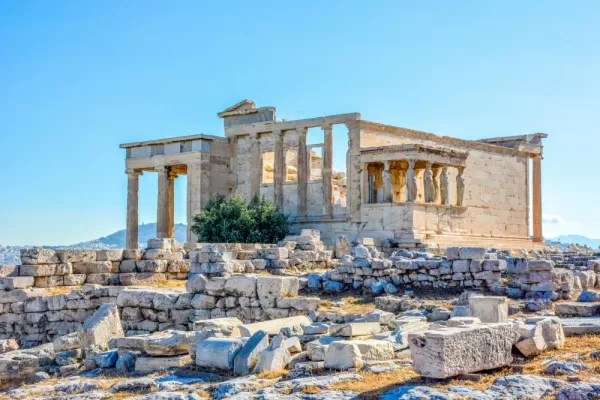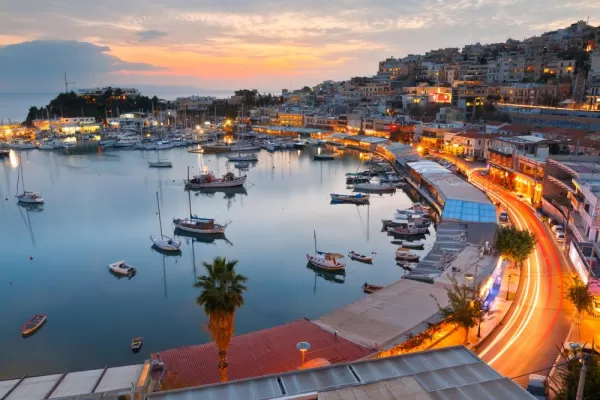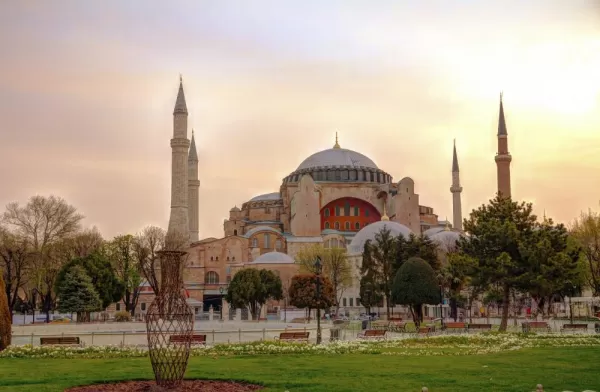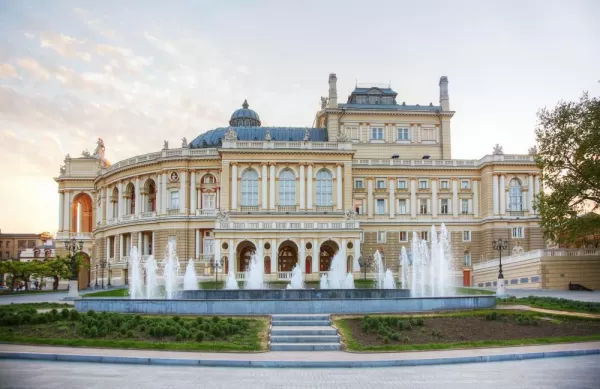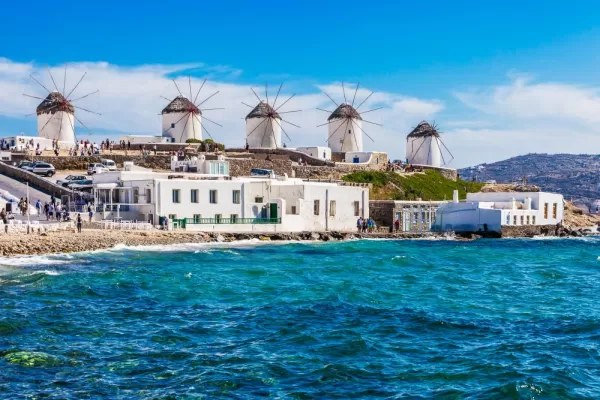 Discover Bartin and Amasra, UNESCO World heritage sites.
Explore Sochi, Russia, with a wide variety of natural and cultural attractions.
Visit the Botanical Gardens in Batumi, Georgia and Varna, Bulgaria.
Enjoy the guided bike tour of Istanbul
Ukraine
Bartin
Batumi
Canakkale
Georgia
Istanbul
Nessebur
Odessa
Sinop
Sochi
Dates & Prices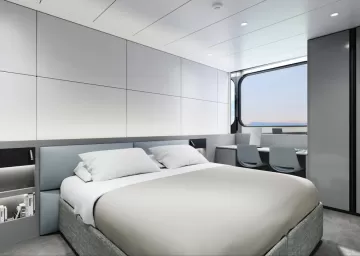 Select a Date
Oceanview Stateroom (D)
182ft² - 204ft² (17m² - 19m²). Situated on the Emerald Deck, towards the front of the yacht, Oceanview Staterooms are bigger than the average standard.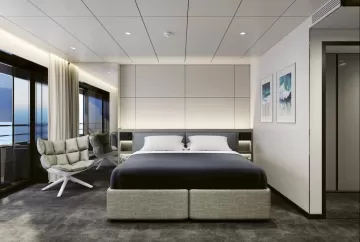 Select a Date
Balcony Stateroom (B)
285ft² - 306ft² (26.5m² - 28.5m²). Situated on the Observation deck, Balcony Staterooms are stylish home-away-from-home. With everything you need for a great night's sleep.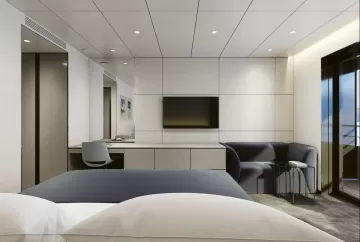 Select a Date
Balcony Stateroom (A)
285ft² - 306ft² (26.5m² - 28.5m²). Situated on the Panorama deck, Balcony Staterooms are stylish home-away-from-home. With everything you need for a great night's sleep.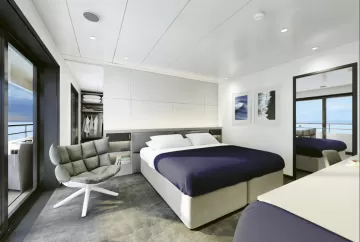 Select a Date
Deluxe Balcony Stateroom (S)
382ft² - 403ft² (35.5m² - 37.5m²). Deluxe Balcony Staterooms are conveniently located on the Pool Deck and feature their own private balcony. With just two per yacht, you'll benefit from having extra space for the assured comfort.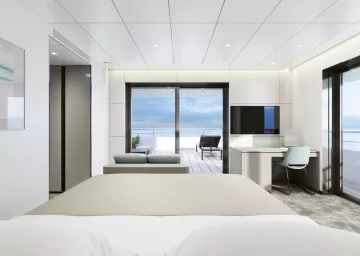 Select a Date
Terrace Suite (T)
648ft² - 669ft² (60.2m² - 62.2m²) (includes outside terrace). Spacious Terrace Suites take pride of place at the back of the Panorama Deck. As the name suggests, you'll enjoy a private oversized terrace, where you'll be able to relax and take in the views as you sail into the world's prettiest ports.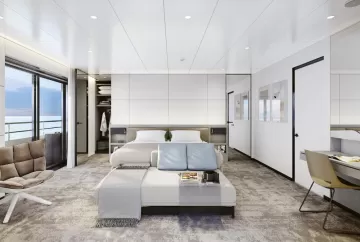 Select a Date
Yacht Suite (Y)
700ft² - 721ft² (65m² - 67m²) (includes outside terrace). Positioned at the back of the Observation Deck, you'll be treated to sensational ocean and coastal views from the private terrace. Receive a number of inclusions to help you make the most of your time in your Yacht Suite.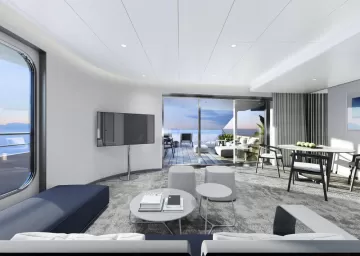 Select a Date
Owner's Suite (SA)
1,162ft² - 1,192ft² (108m² - 110.8m²) (includes outside terrace). Oversized Owner's Suites are the largest and most opulent, located on the Pool Deck. Boasting a separate bedroom and lounge area, also enjoy the large private terrace, from which to see the stunning views of each port you visit.
Notes
Included in your cruise:
Airport transfers to and from your yacht
Breakfast, lunch & dinner on board
Complimentary wine, beer and soft drinks to accompany lunch and dinner
State-of-the-art coffee machines and tea stations
First-class service from an English-speaking crew
Knowledgeable local guides
Complimentary Wi-Fi
Port charges
PLUS all gratuities on board are included
14 Breakfasts, 13 Lunches, 14 Dinners
14 Nights Accommodations
Accommodations as listed
Ground transportation as listed
Excursions and activities as listed
Meals as listed
Port Fees
Gratuities to Onboard Crew
Choice between Emerald Plus and Emerald Active Excursions
Gratuities
Travel Insurance
Personal Expenses
Flight costs (please request a quote)
Additional excursions during free time
Fuel and transportation surcharges (when applicable)
Whilst onboard, a daily selection of complimentary wines, draught beer, and soft drinks are available with lunch and dinner. However, if you would like to enjoy a cocktail on the Sun Deck as you watch the world go by, or a night-cap before bed, we have a selection of Drinks Packages available onboard to choose from.

Prices per person, per day in Euros
Non-alcoholic: 8.90
Extended: 12.50
Premium: 24.50
Platinum: please contact us.
When to Go
Good to ideal period to travel, and many people choose to visit at this time.
Inquire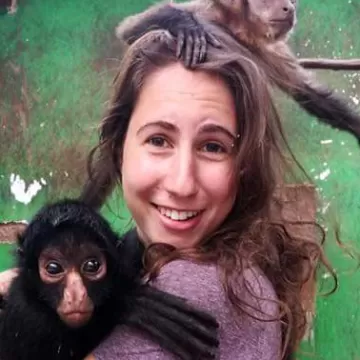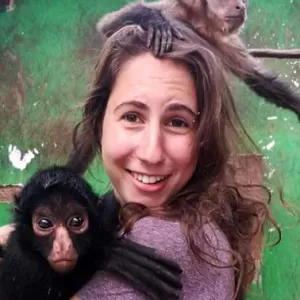 We Love to Talk Travel
Call
1.800.344.6118
or
Chat Now
This was my first experience with Adventure Life - and I couldn't have been more pleased with the trip. The guides and local staff in both Buenos Aires and Uruguay were terrific - extremely helpful and accommodating. I really enjoyed meeting the friendly staff in Buenos Aires in person (I left my bags with them for the afternoon).
Karen Snider
Mediterranean Travel Guide
Favorite Mediterranean All Trips