Have questions? We're here.

Get inspired by the possibilities.
Change and customize this trip to make it yours.
Baja California & Sea of Cortez : San Jose del Cabo, Mexico Roundtrip
San Jose del Cabo, Mexico - Example 9 Day Cruise aboard Sylvia Earle
Explore the Gulf of California, also known as the Sea of Cortez, famously dubbed the 'aquarium of the world' on this 9-day roundtrip journey from San Jose del Cabo, Mexico. The rugged islands, coastal desert, and the surrounding turquoise waters are of striking natural beauty. World-renowned marine biologist, Dr. Sylvia Earle, joins as a special guest. The islands and protected areas of the Gulf of California are one of Dr. Earle's designated Hope Spots and a UNESCO World Heritage-listed site. It is one of the most productive ocean regions in the world – home to over 900 species of fish, including sharks – 90 of them endemic – more than 2,000 invertebrate species and a variety of whales, dolphins, turtles, and sea lions. Sunsets over the Sea of Cortez are among the most spectacular you will find anywhere in the world.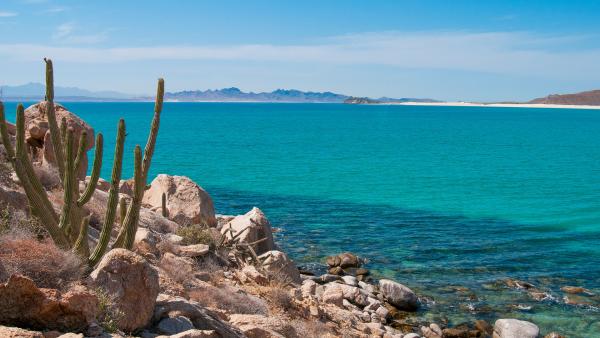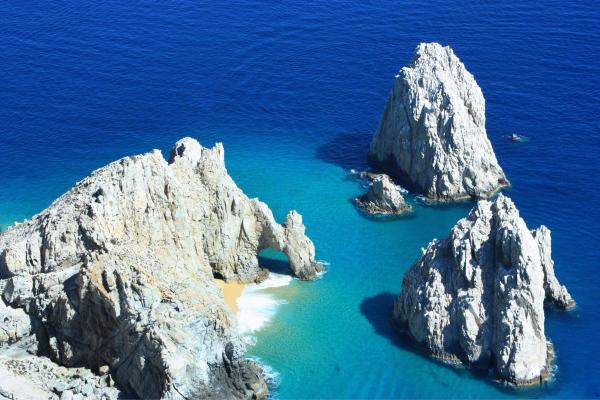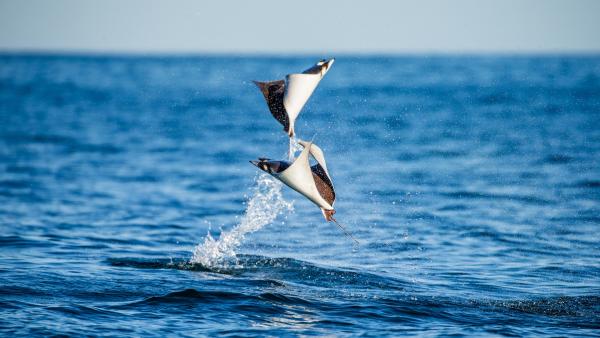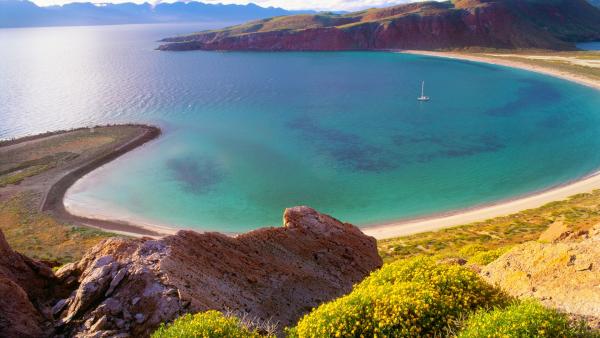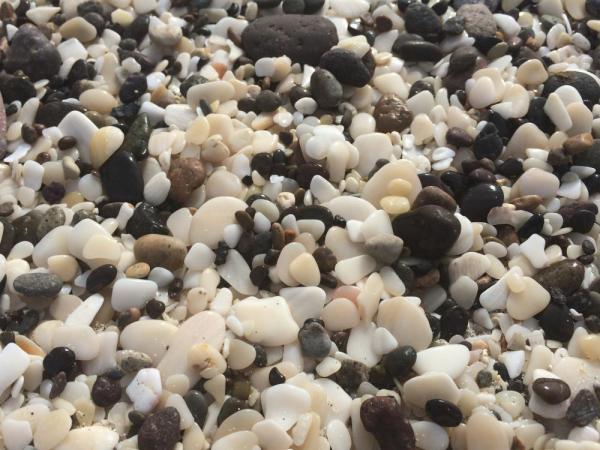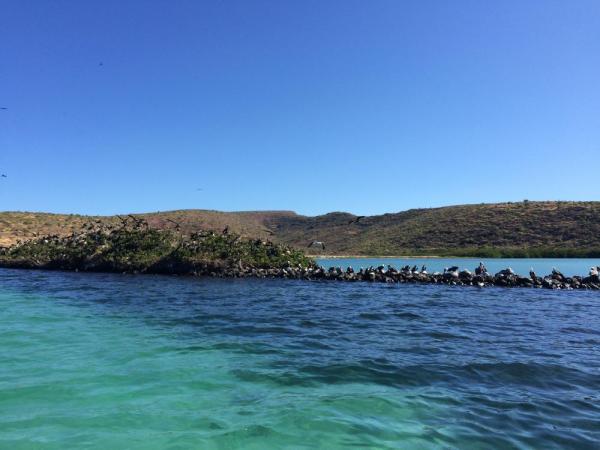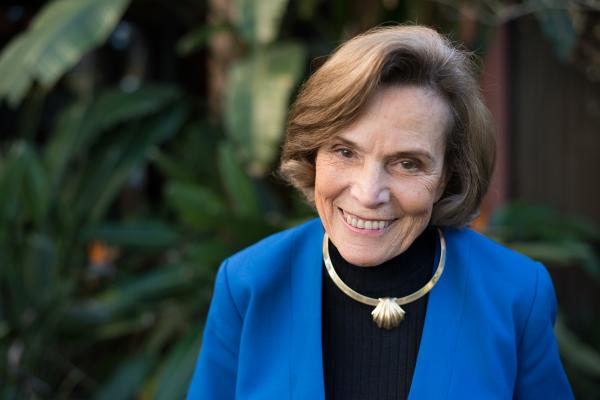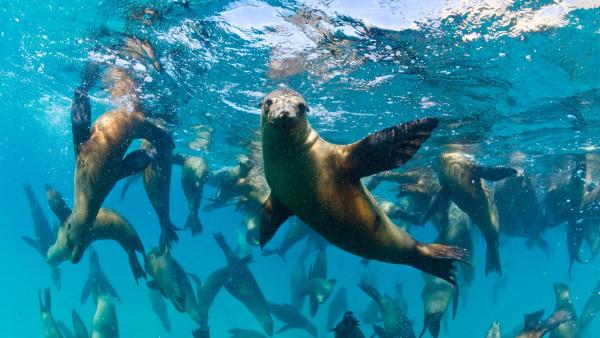 Explore the wonders of the Islands and Protected Areas of the Gulf of California
Immerse yourself in the magical underwater world in the Sea of Cortez
Hike along coastal deserts overlooking Isla San Francisco Bay
Savor fresh local produce and experience Mexico's world-famous cuisine
Experience once-in-a-lifetime talks on board from guest Dr. Sylvia Earle
Full Itinerary
Expand All
Day 1: Los Cabos, Mexico
Arrive in Los Cabos and transfer to your group hotel. Upon check-in, the reception staff provides you with cabin tags. Please fill out the luggage tags clearly, showing your name and cabin number to allow them to deliver your luggage to your cabin. Enjoy a welcome drink and meet fellow expeditioners at your voyage briefing this evening.
Day 2: Pichilinque | Embarkation
Birders can enjoy an early morning visit to the nearby bird sanctuary where several endemic species are seen. Check out and explore the historic quarter of San Jose on a guided tour before transferring to Pichilinque for embarkation. After boarding, time to settle into your cabin before learning important safety briefings. This evening meet your expedition team and crew at the Captain's Welcome Dinner.
Day 3-8: Gulf Island & Protected areas of the Sea of Cortez
6 Breakfasts, 6 Lunches, 6 Dinners
Over the next six days, your flexible itinerary allows for spontaneity and hope to experience the many spectacular wildlife encounters offered in the Sea of Cortez, including the amazing spectacle of tens of thousands of mobula rays congregating, where they exhibit their unique behavior of literally flying out of the water, allegedly to attract a mate. Plan to explore a few of the 244 islands, islets and colorful coastal sandstone formations that make up the UNESCO World Heritage-listed Islands and Protected Areas of the Gulf of California.

Sylvia Earle visits Isla Danzante, Isla del Carmen, Isla Monserrat, Bahia Agua Verde, Puerto Gato, Isla San Jose, Isla San Francisco, Isla Del Espiritu Santo & Partida, Loreto.
Day 9: Pichilinque | Disembark
Disembark in Pichilinque, where you farewell the expedition team and crew before transferring back to San José del Cabo to continue your journey.
Dates & Prices
Select a Date
Aurora Stateroom Twin
215.27 ft2 - There are two Aurora Stateroom Twin cabins featuring portholes, all with private en-suites. Located on Deck 3, they're close to the mudroom and loading platforms, perfect for adventurers who are looking for a comfortable base that's close to the action. May be converted into a Triple Share cabin with additional bed on request.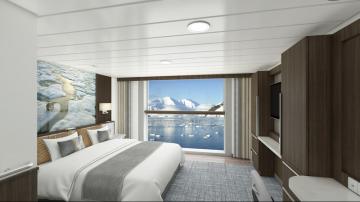 Select a Date
Aurora Stateroom Superior
194.82 ft2 - Located on Deck 7, the Staterooms feature french balconies, floor to ceiling windows, en-suite bathrooms and a comfortable desk area. Perfect for polar adventurers who travel with plenty of gear.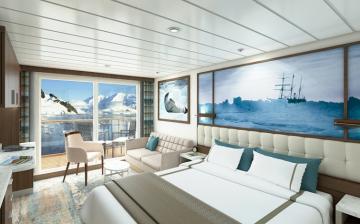 Select a Date
Balcony Stateroom C
180.83 ft² - 301.38 ft2 - 11 Balcony Stateroom C cabins - most economical, fitted with all the necessities and comfortable for up to 2 people. These cabins are scattered throughout Deck 6.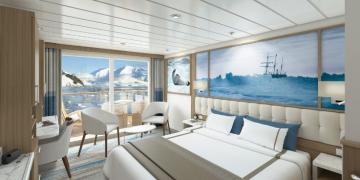 Select a Date
Balcony Stateroom B
180.83 ft² - 301.38 ft2 - 17 Balcony Stateroom B Cabins - standard cabin, many fitted with interconnecting features making them great for families or groups. These cabins are located at the fore and aft of Deck 4 and 6.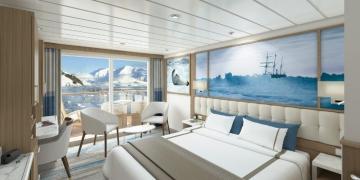 Select a Date
Balcony Stateroom A
80.83 ft² - 301.38 ft² - 23 Balcony Stateroom A cabins - premium cabin, and the most abundant on board. These cabins are located in preferred positions on Deck 4 and 6 which provides easy access between Decks via the internal stairs or elevator.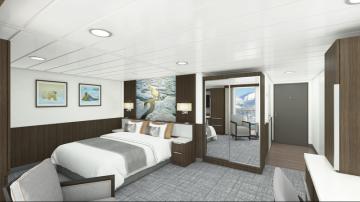 Select a Date
Balcony Stateroom Superior
284.16 ft2 - 335.83 ft2 - Located on Deck 4 and 6, the Staterooms feature floor to ceiling windows, en-suite bathrooms and a comfortable desk area. Some of these rooms are equipped with wheelchair accessible bathrooms.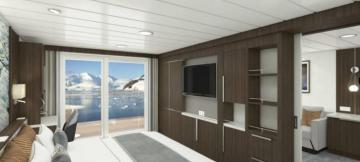 Select a Date
Junior Suite
420.76 ft - 4 Junior Suites take in some impressive scenery from their vantage points on Deck 7. When you aren't enjoying a landing, you can relax in the suites' separate lounge area, or just watch the world float by from the private balcony.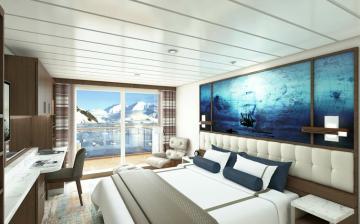 Select a Date
Captain's Suite
437.01 ft2 - Captain's Suite - the largest of all our rooms, will take you to the polar regions in ultimate style and comfort. Complete with large lounge area, balcony, walk-in wardrobe and en-suite, you'll need to get in early to secure this suite.
Notes

Important note: In the spirit of expedition travel, we encourage exploration and adventure offering flexibility in challenging environments. This itinerary is only a guide and is subject to change due to weather, sea and other conditions beyond our control. Local regulations of the marine parks and reserves in Baja California can change with little or no notice. Under such circumstances, Aurora Expeditions reserves the right to amend the proposed itinerary accordingly.
Inclusions
Transfer from airport to hotel on day 1
One night's hotel accommodation on day 1, breakfast included
Sightseeing tour and transfer to the vessel on day 2
Group transfer from ship to airport on day 13
On-board accommodation during voyage including daily cabin service
All meals, snacks, tea and coffee during voyage
Beer, house wine and soft drinks with dinner
All shore excursions
Educational lectures and guiding services from expedition team
Complimentary access to onboard expedition doctor and medical clinic (initial consult)
A waterproof dry bag
Complimentary use of muck boots during the voyage
Comprehensive pre-departure information
Port surcharges, permits and landing fees
Gratuities for ship crew
Exclusions
International or domestic flights, unless specified
Transfers not mentioned in the itinerary
Airport arrival or departure taxes
Passport, visa, and vaccination charges
Travel insurance or emergency evacuation charges
Hotels and meals not included in itinerary
Optional excursions not included in the itinerary
Optional activity surcharges
All items of a personal nature including but not limited to: alcoholic beverages and soft drinks (outside of dinner service), laundry services, personal clothing, medical expenses, Wi-Fi, email or phone charges
Inquire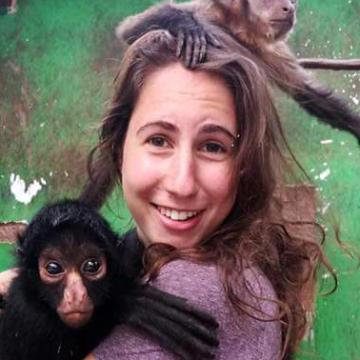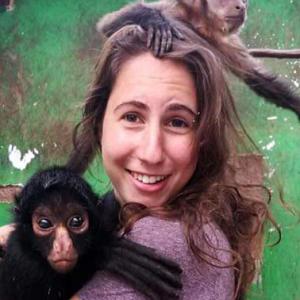 We Love to Talk Travel
Call
1.800.344.6118
or
Chat Now
The trip might have been the absolute best of our lifetime (thus far). We particularly want to commend our guide Peter in the Guilin area-he was so incredibly attentive, energetic, enthusiastic-and absolutely dedicated to ensuring that our meals were 100% vegetarian.
Jack Charney
Mexico Travel Guide
Favorite Mexico Tours & Cruises