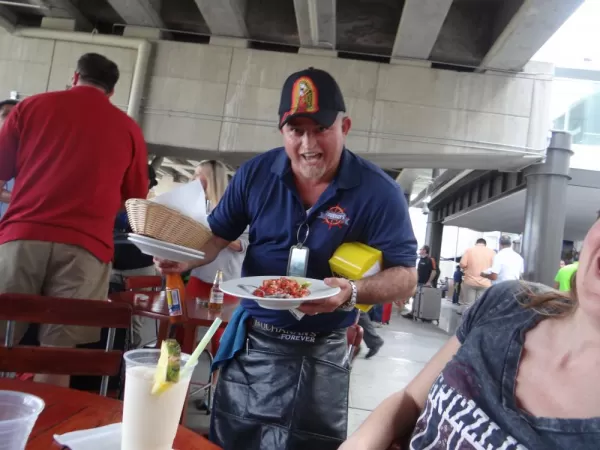 One of the unexpected joys of our entire trip, in particular the turtle camp, was the quality of the food. The stomach illnesses that can impact travelers in much of Mexico are relatively uncommon in Baja where restaurants are used to catering to sensitive tummies. Even at our remote camp that lacked running water, the cooking staff had an incredible system for keeping food safe and surfaces sanitary. All dishes are washed using a three tub system of chlorinated water, salt water, and fresh water with soap. 
This process gave me the piece of mind to happily try everything we served, and oh my, what a treat that was! The delicacies that appeared out of that one kitchen tent would rival some of the better restaurants back home. I've only tried ceviche one before and thought I didn't like it. I was incredibly mistaken! Made well, ceviche is refreshing, healthy, and positively delightful!
Adding to its allure, the seafood was incredibly fresh. The menu was often dictated by what the local fisherman would stop by the camp selling that day. It was so fresh in fact, that one afternoon when the tides made it challenging to access whales or other activities, our boat captain took us out show us how to dig chocolate clams
.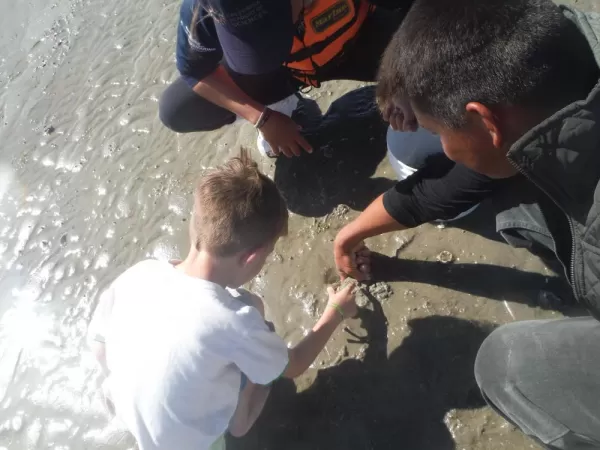 Well,  the captain found them (I seemed adept at finding snails!), but he was nice enough to point to the clams' hiding spots and allow us to dig them out and share in the  discovery! 
Then the chef and other kitchen staff gave us a tour of the kitchen and showed us how to prepare the clams.