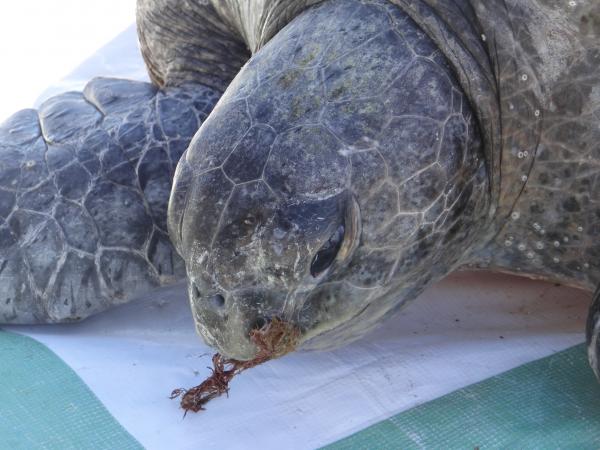 What a perfect trip for wildlife enthusiasts! We participated in a local community sea turtle monitoring project. The project leader demonstrated how to capture the turtles and then we each took turns weighing and measuring turtles.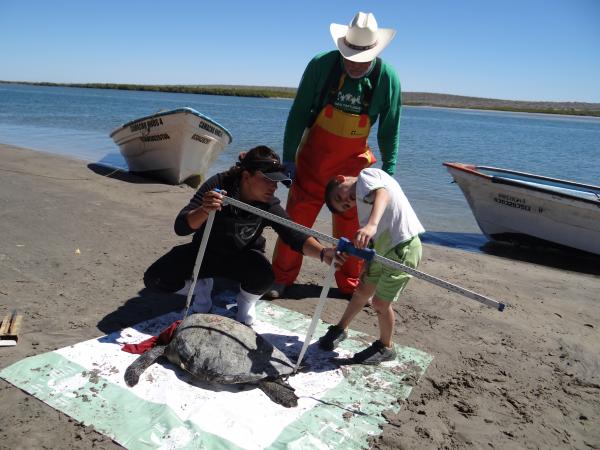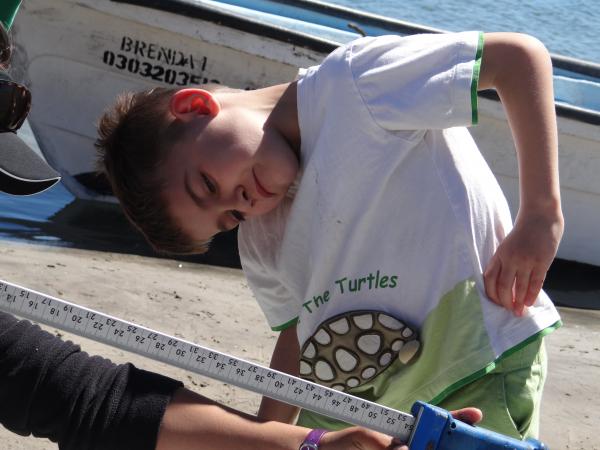 All information is documented and then transferred to a single database to be used for research. We measured the turtle's tail length, carapace length, and weight. We also noted gender, unusual features, and barnacle placement (ugh - those were really disgusting!). Then the project leader tagged each newly captured turtle and the volunteer who was documenting that turtle had the opportunity to name it. Gabriel chose some 'unusual' names for his turtles - TurtleFoot and TurtleCabra.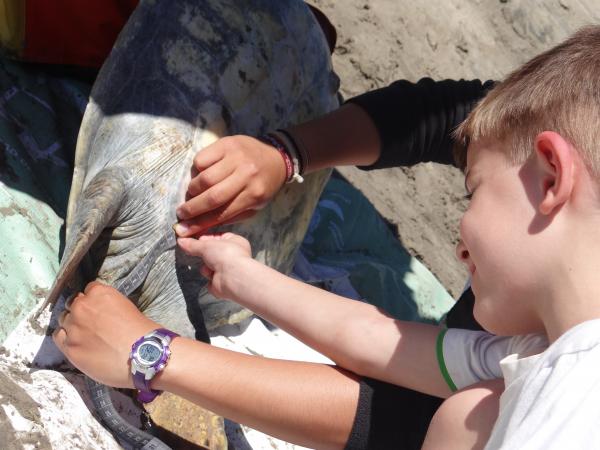 After the turtle was weighed, measured, and tagged, we released him/ her back to the sea. The turtles move uncertainly on land, flopping around and meandering until they happen upon the sea. As soon as the turtle reaches the water, he instantly transforms into a speedy, graceful rocket, hurrying happily back into the place he feels safe.