Have questions? We're here.

Get inspired by the possibilities.
Change and customize this trip to make it yours.
Mergui Archipelago Sailing Adventure
Example 6 Day Cruise aboard Meta IV
Explore the remote Mergui Archipelago on this 6-day sailboat cruise aboard the SY Meta IV. An archipelago of 800 remote islands, the Mergui features white beaches lined with palm trees and dense jungle, a national park, and indigenous people who roam the waters in dugout canoes. Visit a local Moken village, snorkel in the turquoise waters, and enjoy beach hikes and fishing as you explore this lesser-known treasure off the coast of Myanmar.
Day-by-Day Summary

Day 1 : Embark in Kawthaung, Myanmar | Sail to Barwell Island
Day 2 : Mid Group Islands
Day 3 : Nyaung Wee Island | Great Swinton Island
Day 4 : Ohway Island | Jar Lann Kyun
Day 5 : Rhino Island | Za Det Nge Island
Day 6 : Disembark in Kawthaung, Myanmar
Highlights
Be one of the first to explore an untouched world: the Mergui Archipelago
Visit the Moken "Sea Gypsies", a semi-nomadic ethnic minority group
Discover thick tropical jungle, azure waters, and isolated paradise beaches
Swim, snorkel, fish, and kayak through enchanted mangroves
Places Visited
Kawthaung
Mergui Archipelago
Mid Group Islands
Zadetkyi Island
Trip Snapshots
Day 1 Embark in Kawthaung, Myanmar | Sail to Barwell Island
Arrive in Kawthaung and transfer to your yacht, the Meta IV. Enjoy a welcome drink on board, boat orientation, and safety briefing. Set sail toward Barwell Island where you can take a swim before having dinner and drinks on the beach. The first night on the yacht feels like a dream and the evening waves move the boat like a cradle.
Day 2 Mid Group Islands
1 Breakfast, 1 Lunch, 1 Dinner
Enjoy a leisurely breakfast on board. After a refreshing swim start your passage to Island No. 115, a place often frequented by Moken sea gypsies. In the afternoon reach the group of small islands called Mid Group. If time permits, go for a dinghy excursion into a nearby mangrove forest on Island No. 88. After an evening swim have dinner in this beautiful covered area.
Day 3 Nyaung Wee Island | Great Swinton Island
1 Breakfast, 1 Lunch, 1 Dinner
In the morning sail towards the little village of Makyone Galet on Nyaung Wee Island (Buda Island) and visit the local sea gypsy settlement. After lunch sail west to Great Swinton Island (Kyun Pila Island). Jungle walk along the creek and collect seashells on the huge beach. For those interested in Buddhism, you may take a short visit to a local monastery. Life on the island is quiet and the residents are excited to welcome you ashore. Enjoy snorkeling then sundowners on deck. At night, delight in watching the bioluminescent plankton.
Day 4 Ohway Island | Jar Lann Kyun
1 Breakfast, 1 Lunch, 1 Dinner
Early this morning sail to tiny Ohway Island for the best snorkeling (and great fishing) in the region. Observe the colorful life of the reef, full of soft and hard corals and plentiful of tropical fish. After lunch set sail for Jar Lann Kyun, also called Lord Loughborough, and anchor in its large fjord, one of the most spectacular bays in the archipelago. In the mangrove forest watch the hornbills at dusk. In the evening enjoy fine dining on board and relaxation time under the starry sky.
Day 5 Rhino Island | Za Det Nge Island
1 Breakfast, 1 Lunch, 1 Dinner
Today enjoy a long and leisurely sail towards Za Det Nge Island with its beautiful bays and beaches. Visit Rhino Island on the way with its stunning turquoise waters perfect for enjoying the sun. Later sail towards Za Det Nge for a last dinner party on the beach.
Day 6 Disembark in Kawthaung, Myanmar
Head back to Kawthaung today. Have a casual brunch aboard before reaching the pier and saying goodbye. Your crew brings you to the airport if you fly from Kawthaung, or can book your transfers if you are leaving for Thailand.

Select a Date
Double Cabin
Queen size bed. Air-conditioning and private en-suite bathroom and electric toilet.

Two twin beds, one raised and one lower. Air-conditioning with private en-suite bathroom and electric toilet.

Select a Date
Triple Cabin
One twin and one queen bed in a spacious aft cabin. Air-conditioning with private en-suite bathroom and electric toilet.
Notes

This itinerary is only a SAMPLE of what a 6-day sailing itinerary in the Mergui Archipelago may look like. Sites visited and experiences are subject to change due to weather and other unforeseeable factors.

Included in cruise fare:
• Local shared airport transfers in Ranong and Kawthaung
• 3 full meals per day, non-alcoholic-beverages, water
• Fuel, electric power
• Usage of dinghy boat, sea kayak, snorkeling equipment, fishing equipment
• Service of crew during cruise
• Towels
• Vessel insurance

Excluded in cruise fare:
• Other services not mentioned in package
• Alcoholic beverages
• Visa, immigration and other government fees
• Personal health insurance and other personal insurances
• Other personal expenses
• Tips for the crew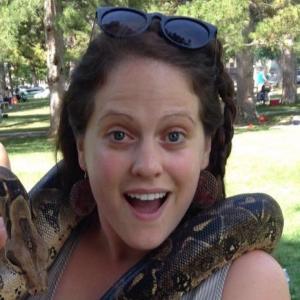 We Love to Talk Travel
Call
1.800.344.6118
or
Chat Now
This was our first trip to South America and we were a little nervous. But Adventure Life made things so easy! All our questions were answered before we left, and our guide, Vidal, was amazing! He gave us enough space to explore without rushing us along. He also knew where the best picture taking opportunities were, which was great.
Lindsay Gompf
Myanmar (Burma) Travel Guide