Have questions? We're here.

Get inspired by the possibilities.
Change and customize this trip to make it yours.
Southern Coastal Charm
Roundtrip Amelia Island - Example 12 Day Cruise aboard M/V Victory I
From the historic South to pristine beaches, a voyage from the Southeast coast to The Bahamas delivers just the right balance of excitement and relaxation. Charleston and Savannah offer a glimpse into coastal Southern living and architecture, while the islands of The Bahamas feature a tropical oasis just 50 miles from the U.S. coastline. On these incredible voyages, you will be able to enjoy included excursions that highlight each destination. Perhaps you have a specific interest that can be best served on a thoughtfully crafted premium experience.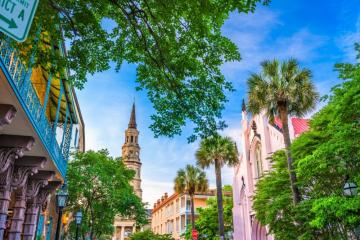 Experience a new brand of Southern hospitality in Jacksonville
Visit the enchanting village in Amelia Island
Explore the colorful Victorian architecture of Brunswick
See the hidden gem of Beaufort, in the Lowcountry of South Carolina
Amelia Island
Bahamas
Beaufort
Brunswick
Freeport
Georgia
Jacksonville
North Caribbean
North Carolina
South Carolina
West Palm Beach
Full Itinerary
Expand All
Day 1: Jacksonville, FL | Embark
Experience a new brand of Southern hospitality in Jacksonville. This young and quirky city showcases the beauty in diversity. Contemporary urban areas and the undeveloped natural world accompany one another in creating its adventure-friendly landscape. White shorelines, neighborhood parks and a variety of bustling attractions bring a joie de vivre to this coastal town. Jacksonville piques curiosity, captures attention and demands exploration.

Included Shore Excursions:
Jacksonville Include Tour
Jacksonville, Florida is a major commercial port in the Southeast of the United States. Originally the home of the Timucua Native American Tribe, Jacksonville was the site of one of Florida's first European settlements. By 1822, Florida was under the control of the United States and the town was named after Andrew Jackson. Today, the city is home to many cultural institutions as well as both historical and art museums.
Day 2: Amelia Island (Fernandina Beach), FL
1 Breakfast, 1 Lunch, 1 Dinner
This Victorian-style seaport is the stomping ground of adventuresome legends. It tells tales of bootleggers and pirates, shrimpers and seamen. Downtown is an enchanting village that flaunts its historic district in rich, lovingly preserved architecture. Drink in some local spirit on an included visit to the Marlin & Barrel Distillery, with tastings and a behind-the-scenes look. The party continues at the Palace Saloon, and the Amelia Island Welcome Center and Shrimping Museum peer deep into the brine for insights on a crucial local industry.
Day 3: Brunswick, GA
1 Breakfast, 1 Lunch, 1 Dinner
In the anchor town serving the barrier Golden Isles, wander downtown Brunswick's charming streets, lined with colorful Victorian architecture and swaying palms side by side with mossy oaks. Watch shrimp boats unload their fresh fare at the docks, and sample their catches in a rustic seafood shack or an upscale gastropub. Across the Marshes of Glynn, "heavenly woods and glades" memorialized by poet Sidney Lanier grace unspoiled, unhurried St. Simons Island, where an included tour visits the Lighthouse Museum and the A.W. Jones Heritage Center. At the World War II Home Front Museum, gain a rare glimpse into life during that time as it was lived in coastal Georgia among three critical military facilities.

Included Shore Excursions:
Brunswick Included Hop-On Hop-Off Tour
Along the southeastern coast of Georgia lies a town filled with Victorian-era treasures: Brunswick. Officially founded in 1856, Brunswick served as an important military location in World War II and continues to be a thriving port city today. The city's historic downtown is currently undergoing revitalization, as multiple public squares and landmarks are protected to preserve the historic charm of the town.
Day 4: Savannah, GA
1 Breakfast, 1 Lunch, 1 Dinner
A stroll through one of Savannah's city squares provides the proper backdrop for a renaissance of emotion, and the collaborative efforts of its architectural artisans have inspired a Southern-gothic aesthetic different from that of any other place. This pedestrian-friendly city is where the little things – breweries and mustard-based barbeque, live oaks, and lighthouses – come together to create a mighty experience. Be enticed by the bounty of the centuries-old City Market and explore history at Davenport House and other intriguing highlights on an included narrated tour through the cobblestone streets.

Included Shore Excursions:
Savannah Included AM
Separated from South Carolina by the Savannah River, Savannah is one of Georgia's historic coastal towns known for its antebellum pomp and splashes of American history. Experience southern hospitality Savannah-style in this city that has consistently achieved the honor of being named one of the "world's friendliest cities." While you explore the city, notice the unique blend of art, historic architecture, and trendy boutiques that make Savannah, Georgia so appealing.
Day 5: Charleston, SC
1 Breakfast, 1 Lunch, 1 Dinner
Along the southern coast of South Carolina rests Charleston, boasting a unique blend of casual and sophisticated in the ever-present beauty of its blooming culture. This charming port features a maze of recreation ripe for travelers to navigate. Eyes light up at the spectacle of the candy-colored waterfront houses on Rainbow Row, and guests love surveying the ocean from the scenic seawall promenade of The Battery. These highlights and others make for an engaging included tour.

Included Shore Excursions:
Charleston Included Tour
Ripe with southern charm and hospitality, Charleston, South Carolina is a quintessential destination on the southeastern coast of the United States. The cobblestone streets of Charleston are overflowing with history around every bend. Traces of the past can be found all over town from the pristinely preserved architecture to the horse-drawn carriages traveling the streets. Charleston is certain to welcome you with open arms, while you listen to the exceptional stories the coastal town has to tell.
Day 6: Beaufort (Port Royal), SC
1 Breakfast, 1 Lunch, 1 Dinner
Beaufort blends the Lowcountry lifestyle with coastal sightlines to craft a unique atmosphere. Antebellum architecture still stands and reminds locals to embrace the Southern hospitality that their community was built upon. The sometimes-tumultuous history of this charming place comes alive at included tour stops such as the Santa Elena History Center, Beaufort National Cemetery, and the local history museum. Embrace the present – and grab a few gifts – on a shopping trip downtown.


Included Shore Excursions:
Beaufort HOHO
The town of Beaufort is a buried treasure in the Lowcountry of South Carolina. This delightful city is tucked nicely between antebellum homes and moss-draped oaks on Port Royal Island. For centuries, the town has been a charming oasis for visitors. Beaufort is brim with southern hospitality, friendliness as marvelous as the antebellum structures that make up the downtown.

Day 7: Jacksonville (St. Augustine), FL
1 Breakfast, 1 Lunch, 1 Dinner
Nearly five centuries have built upon one another to construct modern St. Augustine. The city is America's oldest and embraces its connection to the past. Brick-lined streets, horse-drawn carriages, and century-old buildings reflect the town's multicultural heritage. Its contrasts only enhance the experience; this old city gives way to a youthful aura – from a modern art encounter to a sip from Ponce de Leon's Fountain of Youth. This ever-popular vacation destination is alive with history, brimming with sightseeing opportunities and simply waiting to be explored.
Day 8: Scenic Sailing on the Atlantic Ocean
1 Breakfast, 1 Lunch, 1 Dinner
Another day on the vast Atlantic Ocean – a day to rise with the sun and meet with friends in the restaurant of your choosing over breakfast...or sleep in and order room service. Gather in the Compass Lounge for snacks and games...or take in the view from the deck with your favorite cocktail in hand. This day is yours to craft as you desire.
Day 9: West Palm Beach, FL
1 Breakfast, 1 Lunch, 1 Dinner
From the historic charm of Clematis Street, with its boutiques, galleries, clubs, and markets, to stunning public gardens and enriching museums, West Palm Beach beckons with eclectic architecture and casual energy.
Day 10: Freeport, Bahamas
1 Breakfast, 1 Lunch, 1 Dinner
Rainbow-laden waterfalls and underwater caves beg travelers to embrace a childlike wonder of the world. Wander through beachfront dewed with tidal pools and sand ripples as polychromatic fowl fly overhead. Dive into cool water to explore the mind-blowing communities of coral reefs under the surface. Stories of sea life flow freely through Freeport, and today, you'll write your own.
Day 11: Scenic Sailing on the Atlantic Ocean
1 Breakfast, 1 Lunch, 1 Dinner
Set your cares adrift as the Victory I gently plies the waters, surrounded by seemingly endless horizon, on this relaxing day of ocean cruising.
Day 12: Amelia Island (Fernandina Beach), FL | Disembark
As the journey concludes, there are additional opportunities for you to take in the seaport.
Photo Gallery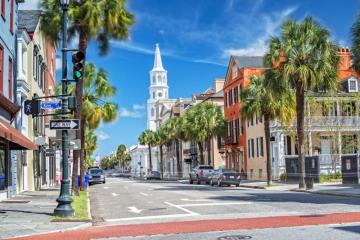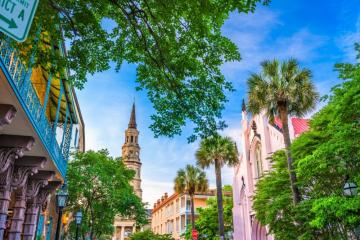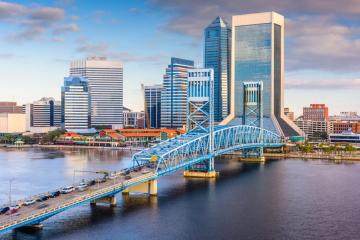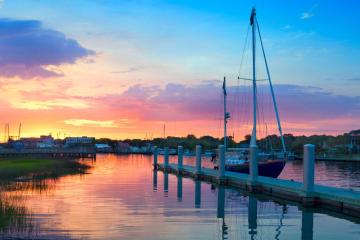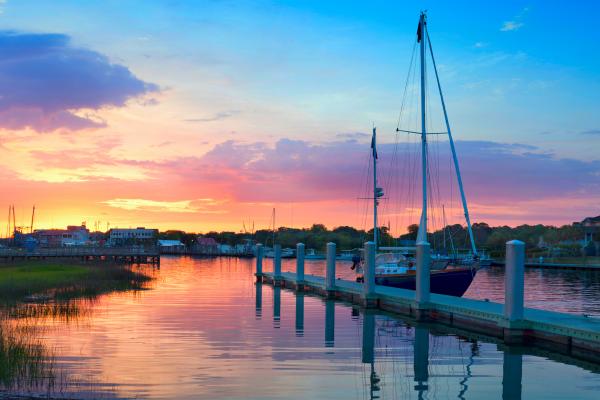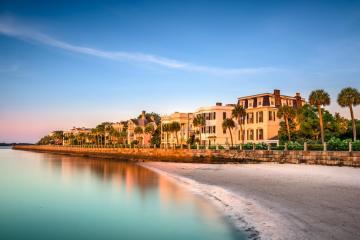 Dates & Prices

Oceanview stateroom, queen bed, armoire, chest of drawers & fresh fruit daily. (Deck 1 / 160 sq ft)

Oceanview stateroom, two twins or one queen bed, armoire, chest of drawers & fresh fruit daily.(Deck 1 / 158 sq ft)

Oceanview stateroom, two twins or one queen bed, armoire, chest of drawers & fresh fruit daily.(Deck 2 & 3 / 152 sq ft)

Oceanview stateroom, two twins or one queen bed, armoire, chest of drawers & fresh fruit daily.(Deck 3 / 146 sq ft)

Oceanview stateroom, two twins or one queen bed, armoire and chest of drawers & fresh fruit daily.(Deck 3 / 185 sq ft)

Oceanview with direct access to the open-air promenade. Two twins or one queen bed, armoire and chest of drawers, mini fridge & fresh fruit daily. (Deck 4 / 161 sq ft)

Select a Date
Owner's Suite
Oceanview suite sweeping views, a private terrace, one queen bed and one sofa bed, sitting area, complimentary minibar, complimentary laundry service & fresh fruit (Deck 3/335 sq ft)
Notes
Price Includes:
Pre-voyage hotel night
Masterful regional cuisine with specialty and casual options
Entertainment each evening
Shore excursions in each port of call
Afternoon tea service
Cocktail hour daily
Complimentary non-premium beer, wine, spirits, tea, coffee, filtered water, and soft drinks
Wi-Fi in all public areas
Onboard enrichment
Price does not include:
Port charges per person depending on the itinerary.
Air & Transfer costs.
Gratuities on board or for any shore excursion personnel, such as tour guides or bus drivers.
Inquire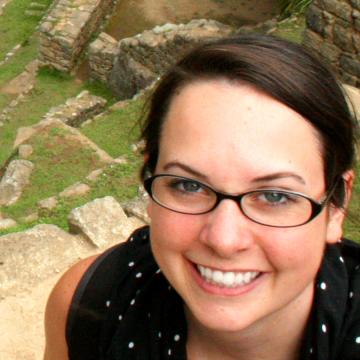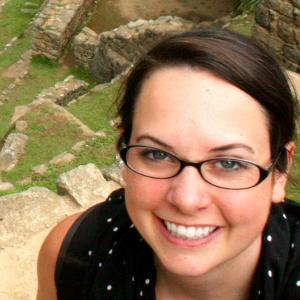 We Love to Talk Travel
Call
1.800.344.6118
or
Chat Now
This was our first trip to South America and we were a little nervous. But Adventure Life made things so easy! All our questions were answered before we left, and our guide, Vidal, was amazing! He gave us enough space to explore without rushing us along. He also knew where the best picture taking opportunities were, which was great.
Lindsay Gompf
Atlantic Coast Travel Guide
Favorite Atlantic Coast Cruises