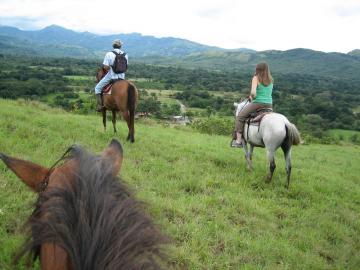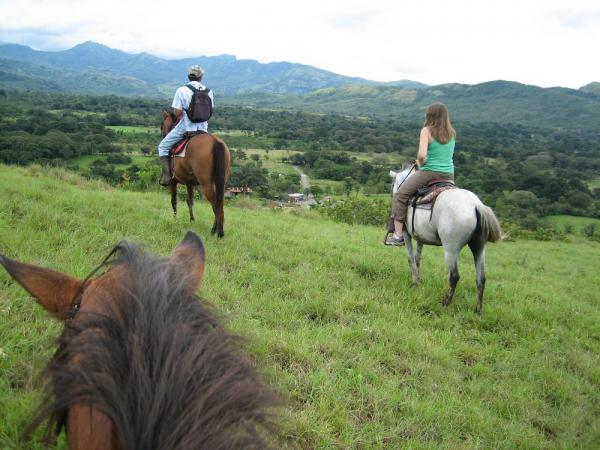 We woke the next day, had breakfast, and headed towards another lodge on the mainland coast called La Escapada where we would meet our driver. On the way, we stopped at Dolphin Bay (along with a number of other boats) where we saw many different dolphins jumping out of the water, and even on jumping backwards onto his back in line. This was not Sea World, and they were not being fed or trained to perform, they just liked to play.
We met our driver and begun the three hour long windy mountain drive to Boquete. The countryside was beautiful, however the ride left us feeling slightly out of sorts, so when we arrived, our plan was just to rest the entire afternoon. We arrived to Isla Verde, which is a beautifully landscaped property with many different small buildings in a residential neighborhood walking distance from the main street in town. We settled in and took a brief nap, watched some TV, then set out to explore the downtown area and find dinner. We found a place called Java Juice that had fantastic burgers and milkshakes for very inexpensive. After this we returned for a night of watching movies and plenty of sleep.
The next morning we spent leisurely, enjoying some breakfast we had purchased previously at the supermarket. Then we met Franklin who had come to pick us up for some horseback riding we had arranged for that day. We drove maybe 20 minutes to a farm set near a hillside. Here we saddled up and set off on a two hour journey up through the mountainside. Since I didn't feel as though I would break my horse (many horses offered to tourists for riding in Latin America are underfed and emaciated) I was able to enjoy not feeling guilty for making the horse work. The views from the top were absolutely stunning, even on an overcast day! Our guide, Franklin's relative, only spoke Spanish, but shared with us about different birds, animals, and plants in the areas, as well as shared about how the area was changing so much wit the huge influx of retirees wanting to buy open land. After our horse ride, we returned to town, wandered around a bit more to eat and get some other essentials and then returned again for a relaxing evening.