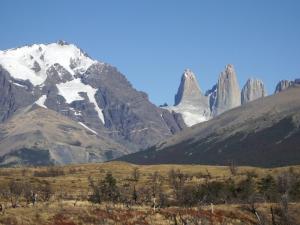 Following an announcement last week from the Chilean government of a proposed 17% increase in natural gas expenses - protests broke out in the Magallanes region of Patagonia.
Protests came to an end yesterday evening as the government and the people of Magallanes came to an agreement, finalizing the end of the strike. The new agreement limits the increase to 3%, and includes an additional increase of subsidies for poorer families.
The striking was blocking main roads and ports, and affecting transportation in and out of the region, including the cities of Punta Arenas and Puerto Natales. The strike also blocked the
entrance into and out of Torres del Paine National Park
. Demonstrators were removing barricades for a window of time to allow transportation in and out of the region. Many travelers were re-routed to El Calafate, Argentina. Changes in international flight itineraries and the limited number of flights out of El Calafate caused additional delays for many travelers.
Airports are now operating as usual, road blocks have been removed, and the park is once again accessible and welcoming visitors.
This region of Chile is colder than the rest of the country; households require more heating. The Chilean government has provided subsidies to this region to reduce the cost of living. By reducing subsidies, fuel costs would have increased by 17%. The new agreement cuts the increase to 3%. There will not be an increase in fuel cost for the poorest people of the region.
For additional information,
the BBC
reports.