UPDATE: As of March 6, 2013 the US Embassy has lifted it Peru travel alert. Read more.
---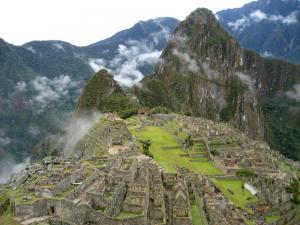 Adventure Life feels it is important to keep our travelers informed of security alerts that arise frequently with travel in developing countries. The US Embassy in Lima released an alert to US citizens about a potential criminal threat in Peru. You can see the
embassy's official statement
online. At present, there is no information that any attempt has been made, and "the U.S. Embassy remains confident of the Peruvian government's efforts to ensure the safety of all tourists in the region." This alert appears short-term with mention of being through February 2013.
Adventure Life guests
traveling to Peru
are accompanied by a local guide and vehicle with professional driver on main routes. We are closely monitoring this situation with continuous communication with the local network of staff and guides in the Cusco area as well as following media and government reports. Local staff in the Cusco region are informed of the US embassy alert and maintain standard security precautions, such as limited driving after dark and only visiting established tourism sites where security is present. Adventure Life is not canceling travel services in Peru at this time, and travelers should contact their operations coordinator to discuss the current situation and for updates. Our travelers are arriving to Peru as scheduled and are currently enjoying themselves in the Sacred Valley and Machu Picchu.