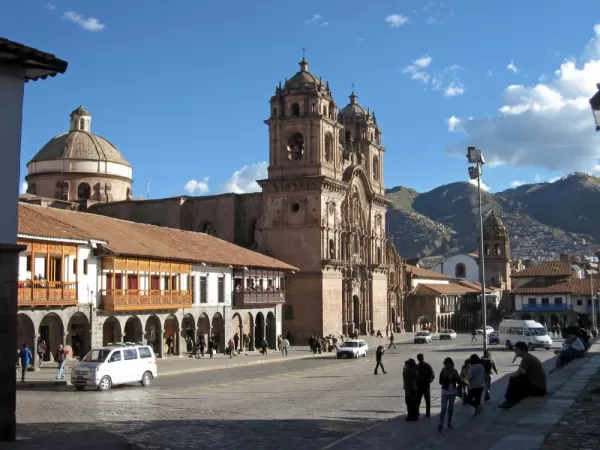 Our porters came to our tent at 6am offering coca tea or coffee, and 10 minutes later brought a basin of warm water to wash up. This is what I call pampered camping!
After a delicious breakfast and filling our water containers we headed out on the trail at 7:30am.
Today was an uphill day. Again the scenery is spectacular and saw a flock of parrots! There were many uneven stairs. I called it the never ending stairway to heaven. Vidal was fabulous. Very patient and letting us all take our time. Chris and Peg were usually a bit ahead of us so Vidal went between us. It was great to come around a bend and see him sitting waiting for us. He had a peruvian flute,(it looked like a recorder to me), I forget its proper name but it was very inspirational to hear him playing it along the way. We had a great lunch again and after many, many more stairs, a great sense of humour and determination, we finally reached Dead Women's Pass at 3:15. What a magnificient view! The clouds on the other side were flowing up and over the pass, like smoke. It felt great conquering this pass. It was now getting a bit cooler and we still had another 1 & 1/2 hrs to go to our camp site. Downhill is almost as challenging as uphill due to the uneven steps. The walking sticks are a great help.
We were probably the last trekers to arrive at camp, had another delicious supper and a great sleep. and yes I needed my winter hat on this night.