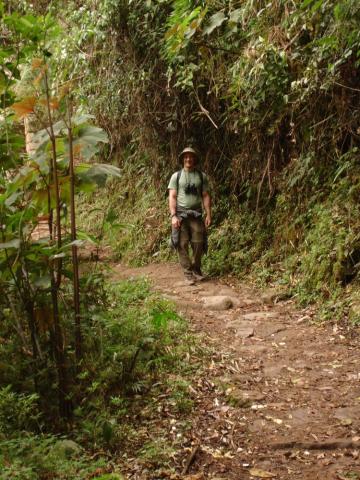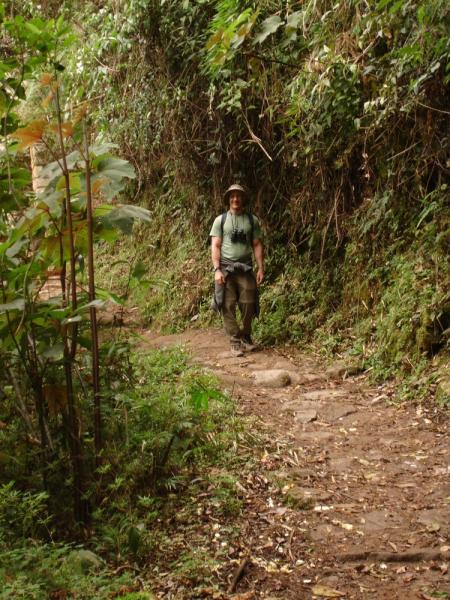 Today is our last day. We have an afternoon flight to Cusco, so the Monasterio gave us a late checkout. We spend the early morning having breakfast in the coutyard under the sunshine and listening again to the Gregorian chants, and then strike up a conversation with another guest. It just so happens that this guest is a doctor from the US who just returned from a distant village after performing about 150 cataract surgeries. Coincidence? I think not. Just a pleasant reminder not to forget your good intentions once you arrive home.
We wander around the Plaza de Armas one more time, visit the Jesuit Church, climb to second floor and manage to find another place to take great pictures of the plaza. We make one last stop for Peruvian food for lunch before we check out of the Monasterio, and then are met by a very pleasant young lady with a driver who take us to the airport. We arrive to the airport early, which is exactly what we like. This young lady walks us all the way through the airport as far as she can legally go and then bids us goodbye. I don't know how much more helpful anyone could have been.
From every phone call I've made and every e-mail sent(did I break a record?), someone was there to give a prompt, pleasant, and accurate response. I understand that not everything can always go the way it is planned, hence making it an adventure. All the best planning in the world can be for naught if the appropriate ground crew are not there, so we applaud all you Adventure Lifers! The is a reason you were voted one of the best adventure travel companies on earth, and we look forward to traveling with you in the future.
Muchas gracias!