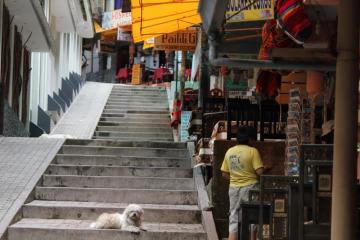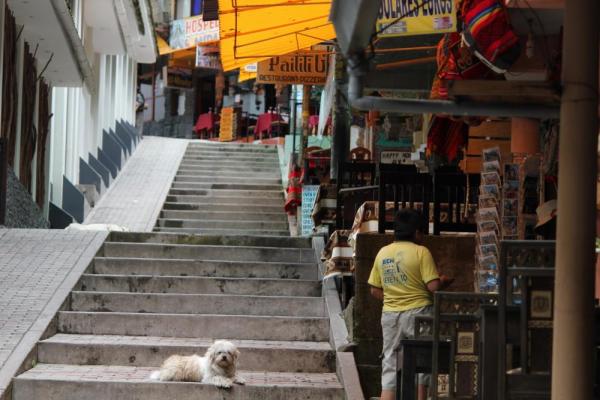 Our instructions prior to departure for Peru were: upon arrival in Lima, exit the airport and walk across the street to the Sheraton Hotel. Then, the next morning (which happened to be Christmas), depart the Sheraton and walk back over to the airport for our flight to Cusco. I've gotta say that checking into a Sheraton did not bode well for my anticipated "trip of a lifetime". I was already wary of the whole tour guide thing, being very well traveled and always managing to get there and back without someone walking out in front of me saying: "follow the umbrella."! Sheratons! Tour guides! What did I get myself into? That said, we arrived too late to go into Lima and besides, it was Christmas Eve in a predominately Catholic country...everything would be closed.
Our first indication that we weren't in the USA anymore occured at midnight. We were just turning in when the sky lit up with fireworks - in every direction - as far as we could see out our window. It seems that a tradition in Peru is to celebrate Christ's birth with fireworks. While this was our first experience with this tradition, we continued to hear fireworks for a few nights thereafter.
The next morning, Christmas Day, our LAN Peru flight left for Cusco on time.
This is a good time to say that EVERY conveyance - plane, train, bus, van/taxi left on time (or early) during the entire trip. The efficiency at which everything moved was quite remarkable - partially attributable to Peruvian attention to those things and partially to the Adventure Life arrangements for quality local transportation.