We had a wonderful last day with Vidal. The three of us took a taxi to some ruins outside of the town and then meandered down the mountains and through more ruins, ending up at famous Sacsayhuaman. It was an easy and free hike (aside from the cheap taxi ride) -- you can ask your guide to arrange it for you. Vidal showed us how people sacrifice chicha (corn beer -- surprisingly refreshing) and coca leaves to the Pachamama. We capped off the night with dinner (we treated Vidal), a few pool games and dancing. This time, my brother managed not to kiss a Cusquena. He was loyal to the first. Regardless, he did dance with quite a few.

Vidal said to me, "Your brother – he is like Tom Cruise here, you know?"

"They haven't really spoken to him yet," I replied.

Special Thanks to Vidal, who showed us his country with a wide-open heart. What an amazing guy. And to my brother, who made the trip hilarious, as he always makes everything.

So, get to it, amigos! The Andes and its extraordinary people await!
Want to Go?
country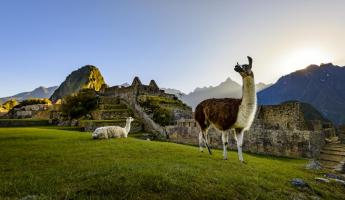 10 Day Tour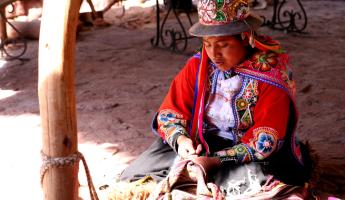 9 Day Tour