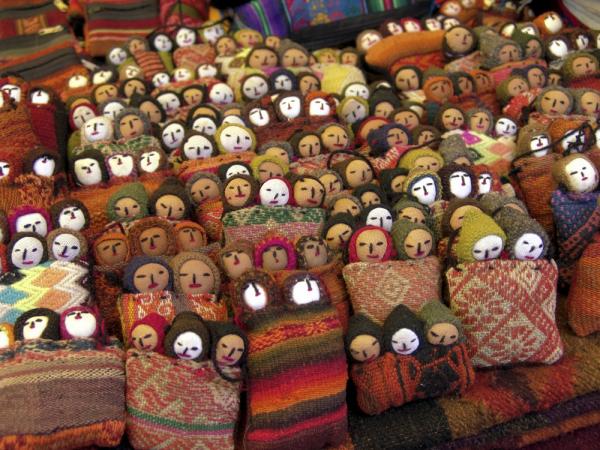 The bus ride was supposed to be nine hours long, but the driving, itself, was minimal. We stopped to tour an Inca site and a cathedral that had once been an Inca stronghold, and we ate a whopping lunch in a quaint Andean village. J.P. and I, having had a brother-sister argument the night before, had settled our differences and celebrated our closeness with a beer. The Andes here were different from the lunar landscape of Titicaca -- it was heavily forested and marked by lively rivers. Everything was verdant and clean. I was fully accustomed to the altitude now, and descending from 12,000 feet to 8,000 feet was an even greater relief. Walking was now bounding, defying gravity.
Later, we were picked up at the bus station in Cusco and transferred to our hotel. Along the way, our driver spotted a young guy talking on his cell phone and pulled over, honking. The guy looked up, smiled contagiously, and pulled open the door to our van. It was our Adventure Life guide, Vidal Jaquehua.
Vidal and his fellow guides are famous here at Adventure Life – everyone's favorite part of the tour. Vidal is classically Quechuan, with fierce cheekbones, a long, straight nose, and beautifully veined hands. He also has a large birthmark on his cheek – a cool marking all his own. My brother and I instantly liked him – he was confident yet humble, fun yet professional. He has an awesome sense of humor.