We stretched our legs a bit this day, doing a hike through the Salt Mines. These are large squares terraced down the side of a steep mountain, and they are filled with a white, grimy liquid that hardens to salt around the edges. People work there for meager wages, about 50 cents a day. We, spoiled American tourists, watched them bend and collect salt in their tucked-up pant legs. They cannot afford the materials that protect their skin -- Vidal told us that many of them end up crippled and sick from the brine.

The markets in the Sacred Valley are brilliant. I am not a market person but was drawn into the bartering process and ended up leaving with three plastic sacks full of goodies. Go figure.

At Ollantaytambo, we maneuvered through the ghostly, impressive ruins and drank wine with our hostess at El Sauce (my second favorite hotel ever). I admit that I had a bit of a panic attack in our room this night – I was worried that I would suffer greatly on the Inca Trail. I'm also a major claustrophobe, and sleeping in tents does not bode well for me (I have torn through a tent before in a "MUST ESCAPE NOW" fury). As I was to find out the next night, Adventure Life uses a four-person tent for two people, so I was completely serene.

J.P. woke up to my worries and from his twin bed gave me yoga instructions to try to cool it. I had never done yoga and didn't plan on starting. But the willing ear helped. Once he was fully awake, I was able to fall asleep. Again, go figure.
Want to Go?
country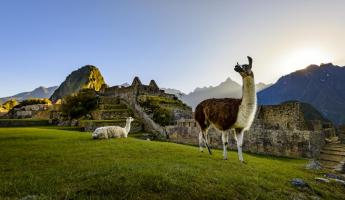 10 Day Tour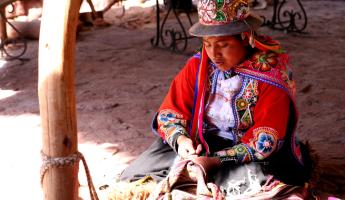 9 Day Tour