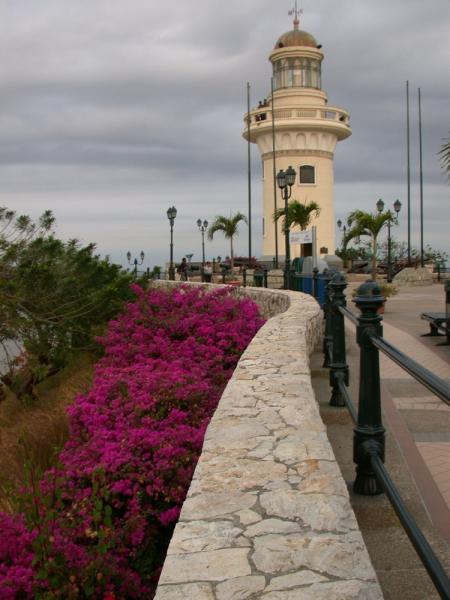 Veronica met us promptly at 8 AM for our trip to the airport. She had all our INGALA cards, tickets and forms for Galapagos National Park entrance fees.
Flight on TAME was a little late but uneventful trip to San Cristobal. The entrance line at the airport was long but systematic: first hand in passport, INGALA card and completed entrance form; Next pay $100; and finally have all hand carried articles searched to prevent introduction of any unwanted foreign plants or animials to the Islands.
After photos, we bused to Miconia where my friend Kathy met us and gave an introductory speech on using facilities on the island like the bathrooms.
At 2 PM Asuzanna our guide, (also not the one I was told would meet us) picked up the group for tour of El Junco and Galapaguera. We had great pictures of the small turtles being raised there.
But then a special treat: Adventure life picked up the tab for our dinner - apparently as a result of some alteration in our travel which we were unaware of. Thank You Adventure LIFE!