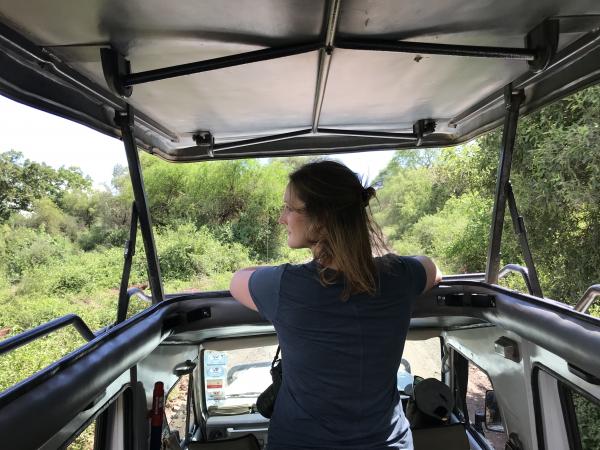 If you are traveling across the world like we did, you may wake up before your alarm and in the darkness of your tent enjoy the sound of bugs and wildlife stirring outside. At 6:00 AM, your alarm sounds and you begin your day. If you prefer to shower, you knew to ask the staff to set it up for you the evening before. You'll hear them filling up your tank with warm water and give you the go ahead when it's ready. Most of the time, your showers are saved for the end of the day, after your dusty, amazing safari drive. Depending on where you are, you get dressed for the day. If it's a hot day, maybe shorts or pants that roll up, a short sleeved shirt and a light long sleeved blouse to protect you from the sun. If the morning is cool, boots and warm socks are comfortable to wear but bring your chacos along for when it starts to warm up. Pack your day bag with the essentials; sunscreen, bug spray, a hat, any additional layers needed, chargers/cords (I recommend a portable battery charger), camera and a happy morning smile for your guide.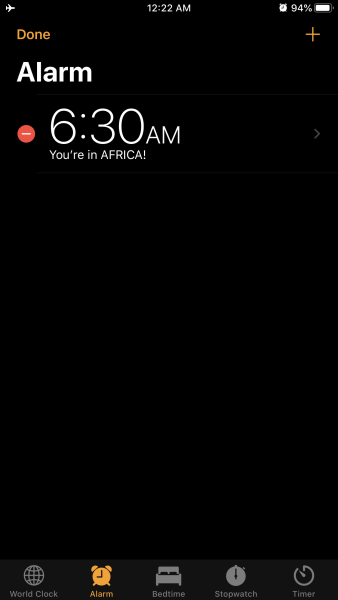 If it's still dark outside (sun usually rises between 6 and 6:30 AM), a staff member will walk you to the tent to either have your coffee and tea before heading out on an early safari or to enjoy your breakfast. From here, you will head out on your safari. Your guide will be looking for all of the animals and potentially communicating with other guides to see where the exciting or rare ones are located.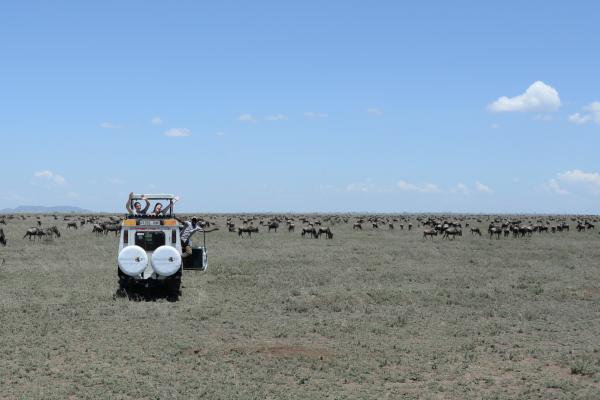 Be sure to communicate with your guide about what you hope to see and have zero expectations. They will do their best to get you to the right place at the right time, but remember, they have no control over these wild animals. After your incredible day of discovering the landscape and wild animals, you will either return to the same camp or to a new one. They will greet you with a towel to freshen up and wipe off your face, neck and arms. This is a good time to set up a bush shower (or they also like to call it the "talking shower") to wash off and freshen up before dinner. The evenings were relaxing and perfect for winding down to process your day. It started to get dark close to 6:30 PM and dinner was usually around 7 or 7:30 PM. After a delicious dinner, usually we enjoyed a local beer (Safari, Serengeti or Kilimanjaro) by the bush TV with one channel - the fire. Sometimes you might hear lions roar, hyenas bark and, of course, all of the chirping bugs. One night in the Serengeti, we witnessed a commotion on one side of the camp and some of the staff yelling and laughing. I followed the noise, and I will never forget the image of a hyena proudly running with a bucket in his or her mouth. It was the best way to end our night. We headed to our tent and to bed but not before gazing up at the beautiful star filled sky.