Chiang Mai is an artsy city located in Northern Thailand. Upon arrival we made our way to the Tamarind hotel, nestled in the historical section of the city this hotel truly feels like an oasis characterized by its small size and welcoming pool. Leave behind Bangkok's towering skyline as you walk down the quiet streets of Chiang Mai stopping in local artist's shops and drinking a Thai iced tea. Chiang Mai boasts a wide array of live music played nightly on the river streets and reminds me of a small cultural town that features a large demographic of foreigners and students.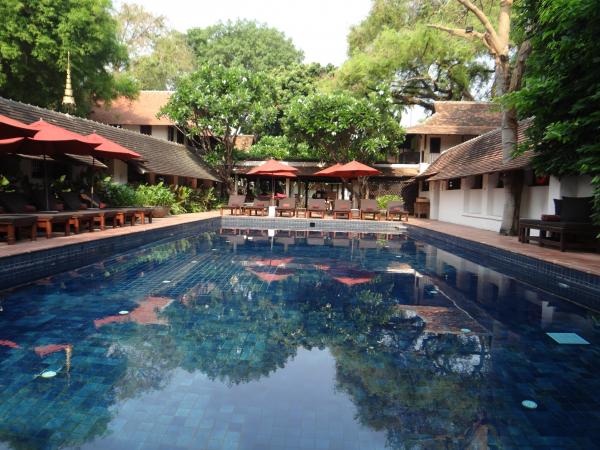 Let me take a moment here to praise our guide in Chiang Mai!  At this point of the journey, I was "templed out", a common affliction for those suffering from too many temple tours in a short span of time. As we wandered about Wat Phra That Doi Suthep, I was reaching my limit when our guide turned and started to explain the different artistic renderings of Buddha and what they signified. She told us about the key facial features of the Buddha and their significance as well as the positioning of the Buddha's hands and meaning behind that. I won't give away any spoilers, but I'll just say that she added a whole new layer to my understanding of the temples which sparked my interest once again.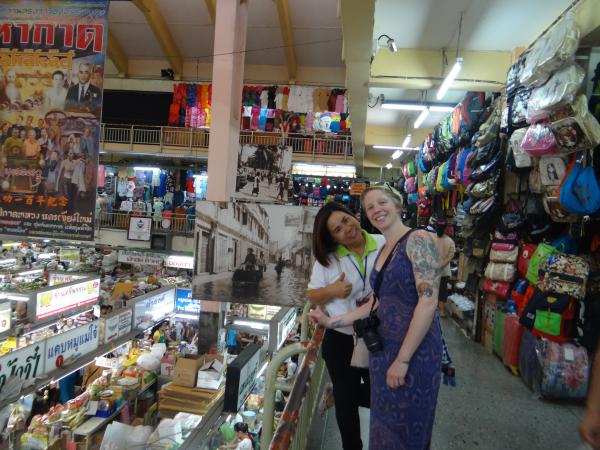 While Chiang Mai has so much to offer, it all came down to two lifetime experiences for me: Muay Thai and Elephants.
Muay Thai
Even if you have no earthly interest in seeing two people go head-to-head in a ring, do yourself a favor and just check out Muay Thai in Thailand. You can at least say you did it, kinda like eating Pad Thai. It's iconic. It's a part of Thai culture. It's awesome.  I was skeptical that we were about to enter a staged arena where the fighting was gimmicky and Muay Thai was merely for tourists. What we got, was the exact opposite. Now, I will say those places do exist but since you'll be in our capable trip-planning hands, you'll never have to worry about authenticity. Of course, we stayed for all nine matches! Ringside seats are ideal, they give you a free beer with our ticket and the knockouts look so much better up close.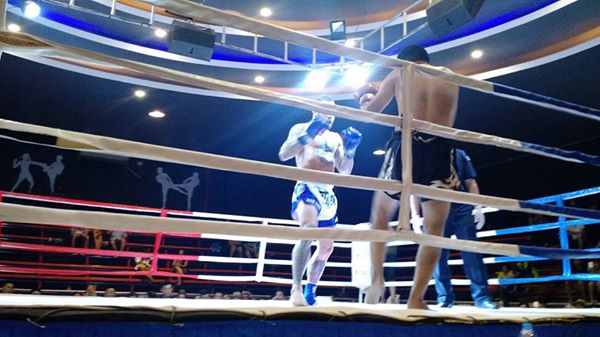 Elephants
The Elephant Nature park opened its doors in the mid 1990's and has since become a refuge for dogs, cattle, cats and one lucky pig. Elephants come from all over Thailand and have most commonly been injured from landmines or from logging accidents. You spend the day feeding the elephants, learning about the sanctuary, bathing them in the river and more often than not, standing in absolute awe. Pure heaven on Earth. I'll let the photos speak for themselves on this one....