A little known misconception on the pronunciation of the River Kwai. Kwai, which is pronounced and rhymes with why, is actually an Thai insult meaning "water buffalo". The River Kwai is more accurately pronounced to rhyme with the word square and where (kware).
While the whole transfer from Bangkok to Kanchanaburi is four hours; the ride is broken up into two segments. First, we visited the old fishing port of Samut Songkram. Prep your senses!  You're about to behold an old Thai market known are Mae klong. The market stalls butt up against an active railway and vendors sell everything from the infamously smelly, durian fruit, to freshly caught fish from the gulf. Just as the train approaches, vendors quickly pack up their goods in a matter of seconds while the train passes by. Our guide purchased a couple of local fruits and without a doubt; I quickly became addicted to Thai mangos which will reprise their role in this blog more than a few times.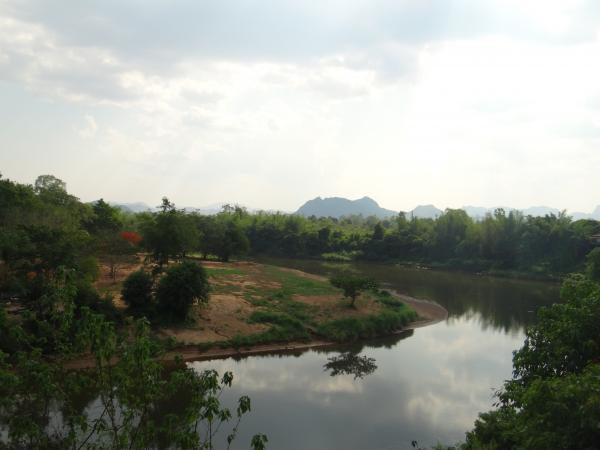 We continued onto a small town outside of Kanchanaburi and rode an original train car similar to the ones carrying POWs in the mid-1940's. For those interested in the history of World War II and the creation of the Burma Railway; Kanchanaburi is the place to see the haunting relics of this time period. Trains, like the one we boarded, brought thousands of POWs from World War Two to Thailand for the purpose of building a railway that connected Bangkok to Rangoon, Burma (now Yangon).  While in Kanchanaburi, we visited the war cemetery and Thailand Burma Railway Center, a museum that chronicles the construction of the railway.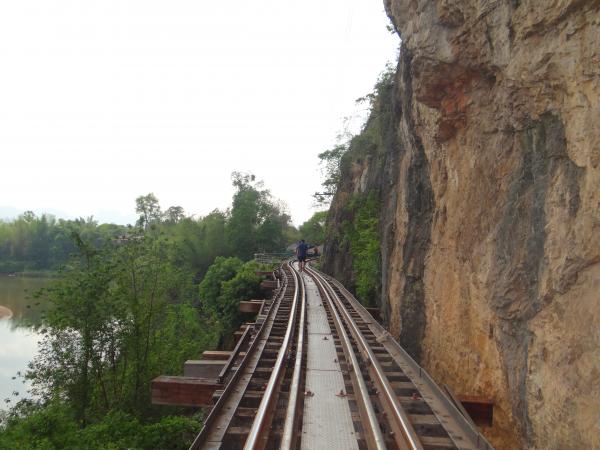 Despite the dark history of this region, the natural beauty of the landscape is not to be missed. We stayed in the Floating Villas which are free floating cabanas on the River Kwai. We took the opportunity to refresh ourselves by plunging into the river and riding the current down past the cabanas. It's truly a naturalists paradise during sundown and sunrise. We awoke early the next morning and watched the bats collide with the birds as night met day.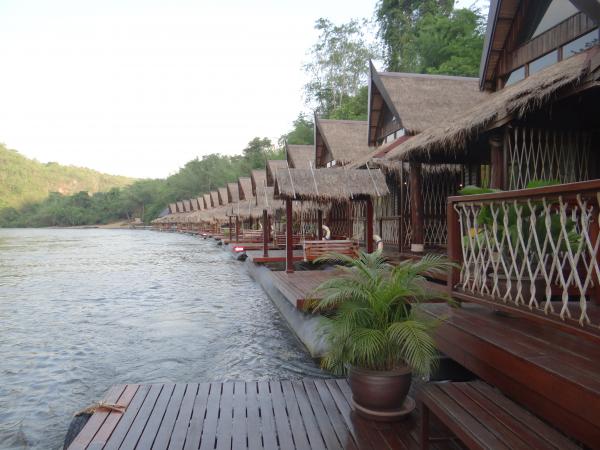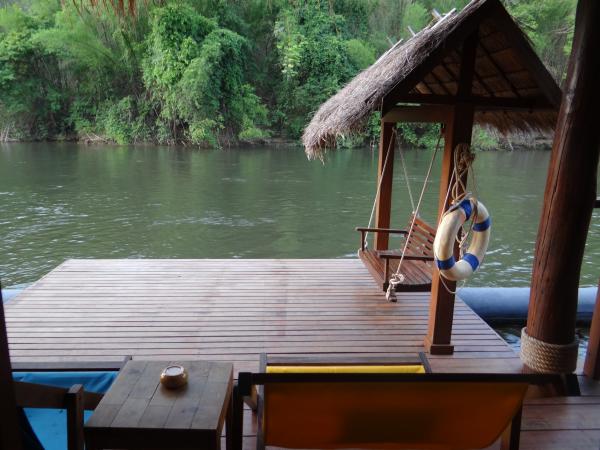 Quick Facts:
-transportation to Kanchanaburi was in a small, air conditioned van with our guide and driver
-four hours total transfer (2 hours to the railway market and 2 hours to the train station for the 1940's replica train)
-Places to eat around Kanchanaburi are limited past 6pm, but we did find a gem on the river- Loft Bar and Restaurant